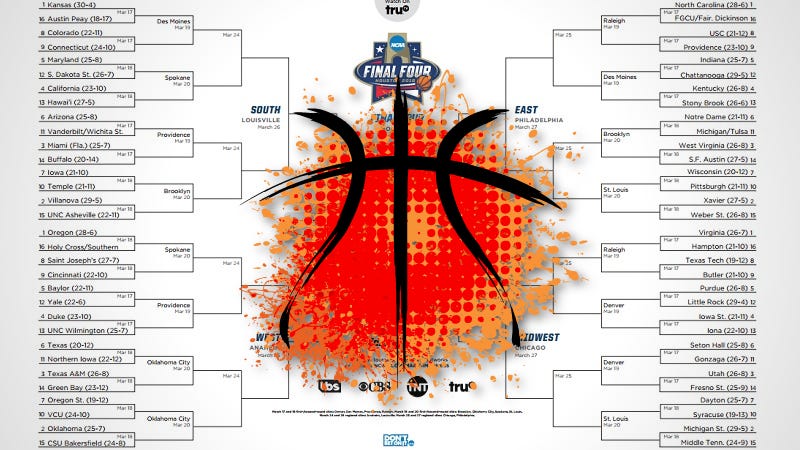 MLB Network host Greg Amsinger spoke with Angels slugger Mike Trout during today's pre-game festivities, and jokingly told the All-Star outfielder that he'd come up to bat with Derek Jeter on second base—and hit a triple to drive home the Yankees captain. Sure enough, that's exactly what happened in the first inning.
The World Cup kicks off in a few hours, which means the results of the many, many prediction models that have popped up in the last few weeks will finally be tested. Below are some of the best examples; this is a good time to remind you that betting markets are usually the strongest predictors of all, if you're just…
Prince Fielder and Ian Kinsler swapped teams last night for this MLB offseason's first substantial transaction. If we had listened to this Rangers fan last week, though, we'd have already known about it.
The "Redskins Rule" failed to pick the winner for second time in three presidential races, so it looks like everyone will have to pick a new random sports thing as their favorite election-prediction oracle. Instead of just choosing some random team's game, we decided to go to the sports site that really has its finger…
Desperate to know how this Tuesday's election will turn out? Uninterested in complicated mathematics that can predict the winner with a fairly high degree of accuracy? Superstitious or just simple-minded? Can we interest you in…a series of sports-related coincidences?!
As many have noted, two weeks ago, The Atlanta Journal-Constitution asked Chipper Jones what he thought of the one-game playoff. He said he thought the new double-wildcard, play-in game system was "stupid," because it potentially puts the second best team in a given league in the position of playing one game for their…
There is a new translation of Nostradamus's The Prophecies, the text that when read just so manages to predict everything from 9/11 to the rise of the Kennedys (and whose contents were the subject of roughly 98 percent of all emails forwarded from AOL accounts between 1998 and 2004). In a review on Tuesday, Dwight…