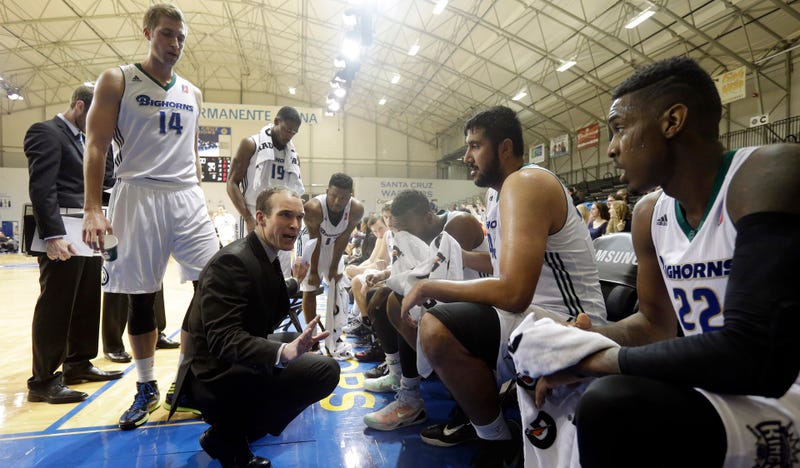 The NBA announced an extensive multiyear partnership agreement between the D-League and a popular sports drink company this morning, which will see the popular sports drink company's logo on all basketballs, jerseys, and court side signage, as well as the league being renamed for the 2017-18 season to incorporate the…
You may want to wait a bit before checking out Phil Roth's wonderful little tool that allows you to explore baseball teams' payrolls, because you'll be there a while.
That little guy on the left? That's Joao Plata, a 21-year-old Ecuadorean forward making a splash in his first season after being traded to Real Salt Lake. He had a hell of a game on Saturday, assisting on both RSL goals in a 2-0 win. That ties him for the MLS lead in assists. There's a very good chance you make more…
The NFL is a dictatorship masquerading as a benevolent dictatorship. In redistributing $46 million in salary cap space from the Redskins and Cowboys to the rest of the league, the NFL is enforcing laws that don't exist, playing Robin Hood with blackmail, and generally continuing a tradition of arbitrary, paternalistic…
The economically-inclined folks at The Wall Street Journal have taken the time to quantify this sobering figure: It takes A-Rod 6 pitches to make $100k.
We've had a grand time this morning flipping through the newest issue of New York magazine and its Salary Issue. Essentially, it looks at all different fields and examines how salaries compare to each other, and sports is one of its most entertaining entires. We have our doubts about a few of the numbers on the…