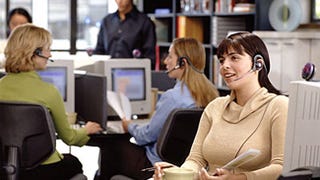 Every year, usually more than once a year (whenever there's a major sporting event), some soulless, dumb "research firm" tries to convince us that the office workers of America are somehow skirting their duties serving The Man by paying so much attention to something that might divert them from staring at a computer…
One of the things we love about the Bears? They have a theme song. It's pretty awesome that a professional sports team has a team song. And it's particularly awesome when it is sung by Bryan Griffin, of the Chicago Lyric Opera.
The endless loop of Super Bowl XXXXI coverage is about to begin, and we like to consider ourselves the Mainstream Media's Little Helpers. We're about to all be deluged with a flood of human interest stories — we can use that metaphor because the Saints lost — so we thought we'd make it easier on all the desperate…
So here's a fun social experiment: Five Chicago Bears season ticket holders end up with their number called for two Super Bowl tickets. But they all have an equal claim on the tickets. How do they figure it out? the Chicago Tribune's RedEye filmed the negotiations. We're disappointed there were not fisticuffs…
Well, the wheels of justice grind gloriously in the land of Chicago. Defensive lineman Tank Johnson — whose name is not Feelings Johnson for a reason — will be able to play in the Super Bowl. A Cook County judge just ruled less than an hour ago that Tank will be able to travel with the team to Miami.