Have you ever seen a quarterback ejected for targeting? Well, you're about to.
Minnesota defensive back Duke McGhee was ejected for targeting after a play that left Illinois wide receiver Malik Turner on a stretcher.
Brian Jones failed out of the NFL due to injury—he even filed, and lost, a lawsuit over it—but don't tell him that the sport of football needs rules to protect players' long-term health. The CBS college football analyst alternately demanded players grow eyes in the back of their head or barked "KEEP YOUR HEAD ON A…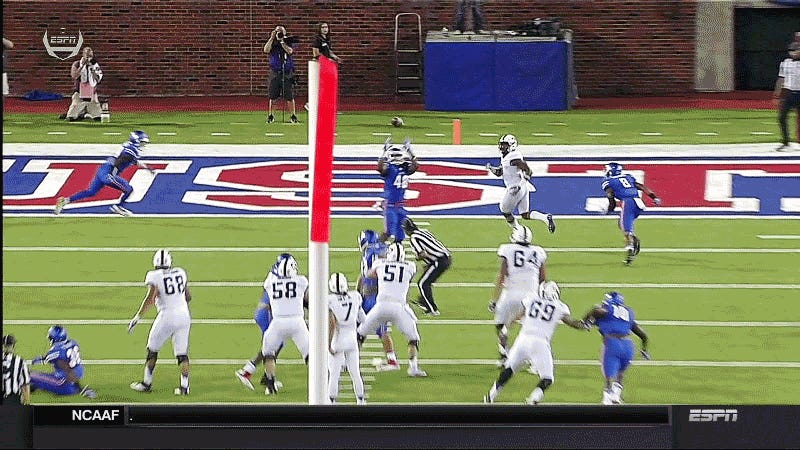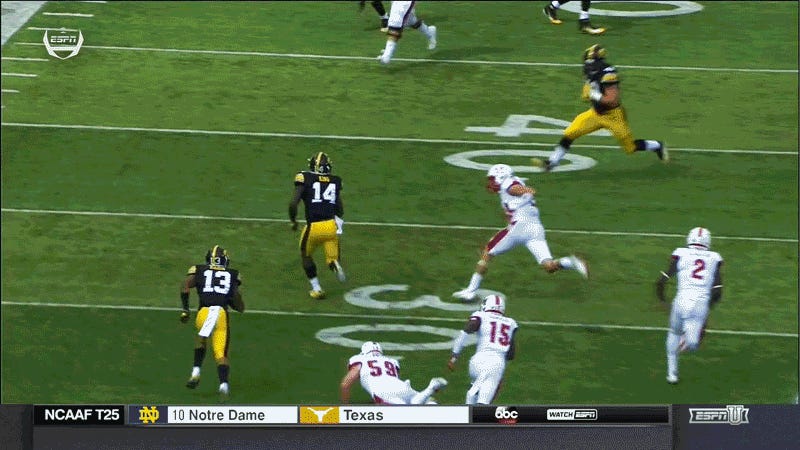 You could read this post, and watch the full video below, or you could read this essay by our pal Spencer Hall. We recommend you do the latter, instead of watching this video of Iowa's Josey Jewell turning the brain of Miami's Matt Merimee into oatmeal.
The second offensive targeting ejection of the day came on a massive play for Baylor, locked into a tough fight in Morgantown. This call negated a Bears touchdown and resulted in the ejection of Baylor's Corey Coleman—but after video review, the hit was declared legal and the touchdown put back on the board.