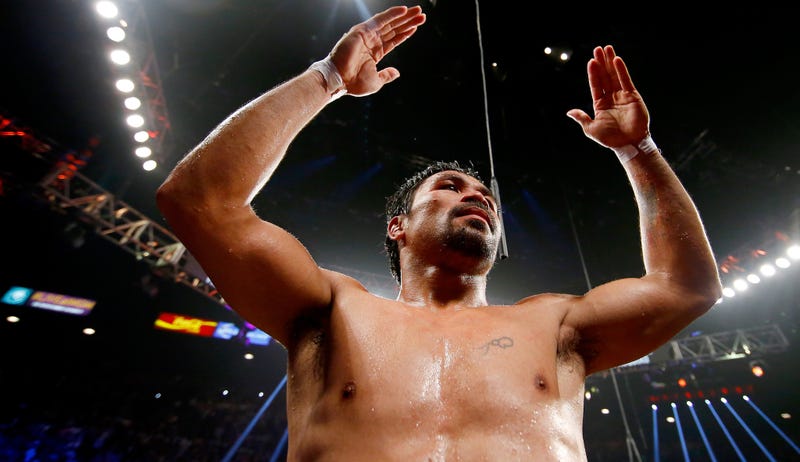 The week in boxing news was dominated by a fighter who isn't even currently in training: Manny Pacquiao. Even after an uninspired and perhaps compromised performance against Floyd Mayweather, Pacquiao remains the biggest, most marketable name in the sport. And the race to be Pacquiao's next foe—in what Pacquiao claims…
Every morning, the fine folks at Sports Radio Interviews sift through the a.m. drive-time chatter to bring you the best interviews with coaches, players, and personalities across the sports landscape. Today: Judge Jerry Roth can't believe anyone thought Pacquiao-Bradley was one-sided.
Manny Pacquiao got beaten by ghosts Saturday night. That's what boxing judges are. They are not necessarily former fighters, or coaches, or other knowledgeable figures. They are not necessarily anything. They are people chosen by opaque and obscure boxing commissions to decide the outcome of fights based on little…
Manny Pacquiao and Timothy Bradley finally squared off last night after HBO's Hard Knocks for Boxing previewed the fight for us all. From the sound of it, the split decision was a monumental screw job for the Pacquiao camp.