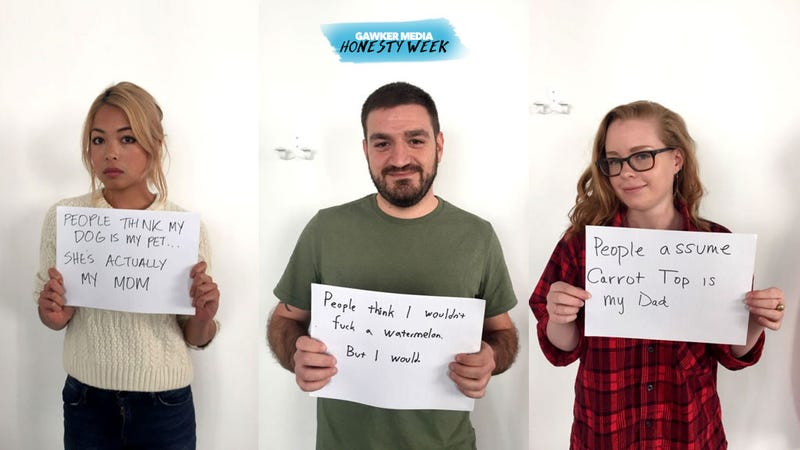 It's honesty week at Gawker Media, and if there's one thing we've learned here, it's this: Never forget not to not NOT judge a book by its cover. Inspired by BuzzFeed, we've put together a list of the most wrong and cruel things people think based on our appearances.
A man made a bunch of dunks Thursday night, surpassing another man who'd previously had the most dunks. That's gotta burn for that second man, the one being surpassed! Oh yeah.
Dogecar driver Josh Wise won the fan vote to make it into the NASCAR Sprint All-Star race tonight, edging out such luminaries as Danica Patrick. Patrick, for her part, blamed shadowy "outside sources that are in control" for the loss. The race tonight should be fun.
Last week, the community behind the silly/hilarious/very real cryptocurrency Dogecoin noticed that NASCAR racer Josh Wise was without a sponsor. They needed to raise $55,000 in dogecoins, and Josh would have a ticket to ride. In less than a week, they've done it. You're about to see a Doge race around 'Dega.
Happy Friday morning, everyone! You know what? We suspect this young lady might like dick! In fact, you get the idea she is really jizz-er, jazzed about shlongs! And proud of that fact. Cocky, even. Let your slut flag fly, girl! [Jezebel]