Last month, Taylor Swift and her team took some time away from interpolating novelty songs into disappointing singles and turned their attention to intimidating a little-known blogger. Swift took issue with Meghan Herning of PopFront, who accused Swift of dogwhistling to white supremacists in a post with the headline "Swiftly to the alt-right: Taylor subtly gets the lower case kkk in formation."
Herning, who wrote that the lyrics of Swift's recent single "Look What You Made Me Do" were perhaps a knowing message of solidarity with the alt-right, received a letter on Oct. 25 from William J. Briggs II, who represents Taylor Swift. They ordered an immediate retraction of Herning's blog.
Here are that blog's highlights, as picked out by Briggs's letter:
1) "Taylor's lyrics play to [a] subtle, quiet white support of a racial hierarchy;" 2) that there are similarities between Ms. Swift and Adolf Hitler; 3) that the "lyrics [of "Look What You Made Me Do"] are the most explicit in speaking to white anger and affirming white supremacy;" and 4) that Ms. Swift's purported silence regarding white supremacy means she supports Donald Trump and identifies with the white supremacist/al-right [sic] movement.

The rest of the letter (in full here) tries to flay Herning for implying Swift is a Nazi just because she's been very private about almost any political statements. Briggs calls the allegation "preposterous," and writes that the blog's "a baseless fiction masquerading as fact," which is a phrase with some flair. Here's the attorney's big attempt at a haymaker towards the end:
One thing is certain: you are requiring Ms. Swift, but not any other celebrity or musician, to loudly denounce white supremacy and you do not accept her previous condemnations as good enough. Given your apparent animus and malice toward Ms. Swift, the intent to cause harm to Ms. Swift is clear.

G/O Media may get a commission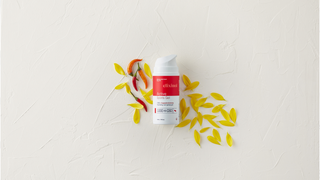 The final paragraph of the letter is a weird intimidation tactic:
This is a confidential legal notice and is not for publication. Any publication, dissemination or broadcast of any portion of this letter will constitute a breach of confidence and a violation of Copyright Act. You are not authorized to publish this letter in whole or in part absent our express written authorization.

Briggs sent this dick-swinging letter to inform Herning that Taylor Swift is not a Nazi supporter, then informed Herning she'd be breaking the law if she made that information public.
Look, there's not much anyone can say about "Look What You Made Me Do." Just like how any artist who samples, say, The Jackson 5, will usually end up with a great track, anyone who digs into Right Said Fred will probably come out with something similarly ridiculous. There's some cool analysis to be done on what's otherwise a terrible song if you want to get conspiratorial and deep into the internet, but treating the song as a serious, intentional ode to Charlottesville's tiki-torchers might be a bit much. (Herning is absolutely correct, however, when she writes that "silence in the face of injustice means support for the oppressor.")
More importantly, a millionaire like Swift sending a threatening letter to a blog like PopFront is absurd, both for its irrationality and its scary imbalance of power. Thanks to that threatening letter and only to that letter, I read a blog post about how Taylor Swift is subtly flirting with the alt-right that I otherwise never would have seen. (Seriously, PopFront has just 100 Twitter followers at the time of this writing). It's a textbook example of the Streisand Effect.
Even if, in this particular instance, the real effects are small or even nonexistent, Briggs's letter is a scary reflection of the current climate that prevails in journalism and criticism. That is a climate in which the powerful can cut off access or scare people into complying when they don't like a story. Rich people shouldn't get to manipulate the legal system so they can determine for themselves what is and isn't publishable. If Herning didn't have the support of the ACLU, that's likely just what would have happened here.