Nathan MacKinnon's wonderful OT goal capped a dramatic win against Sweden, and—oh, hell, let's watch that sequence again, it was so good. This time with Spanish commentary by the great Robert Abramowitz:
Anyway, to advance to the World Cup semis, Team North America now needs Russia to lose to Finland this afternoon. But for a couple of minutes there, the young guns were just as confused about the tournament's tiebreaker rules as the rest of us. They thought just winning was already enough to put them through.
"I was extremely excited when I got to the locker room, when I got done with [postgame] media. But the guys were kinda down. I didn't know. I thought we were in if we won," said Gaudreau.

"When I scored, I thought we were in," said MacKinnon.

"Maybe we shouldn't have celly'd that hard."
Morgan Rielly's yelps were definitely the yelps of someone who thought they were clear of group play:
(In his excitement, Rielly also banged his lip on John Gibson's mask.)
Here's where the what-ifs get interesting. If North America had won in regulation, it probably would have clinched a spot in the semis via a complicated three-way tiebreaker. Now Russia can go through with any kind of win, even in a shootout. That's a big deal. The North American players had no idea there was a distinction. But the coaches did—they just didn't tell the kids.
At the Toronto Star, Bruce Arthur writes that the coaches should have informed the players that winning in regulation would have improved their chances of advancing over winning in OT, and I think I agree with him. They should have known the stakes, and maybe they would have pressed more for a regulation goal against the conservative Swedes, for whom just getting to overtime was enough to win the group.
Things get even tricker thanks to tiebreakers. The reward, obviously, was huge. But the risk wasn't so simply quantified. If North America had pushed, and gotten scored upon, and lost in regulation, that wasn't the end for them. A Russian regulation loss would then create another three-way tie, which North America would have likely won on goal differential. The reward, there, seems much greater than the risk—even with the OT win, Team NA still needs Finland to beat Russia.
G/O Media may get a commission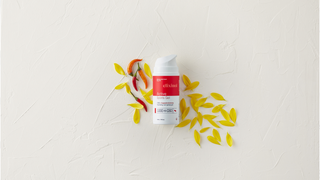 It's not a simple answer. Todd McLellan and Team North America's coaching staff had to balance not only the risk and the reward, but the amount of pressure they put on their players and the potential drawbacks of double-shifting them or encouraging them to change up their gameplan. Oh well. At the very least, today's scenarios are simplified: Russia wins and they're in.