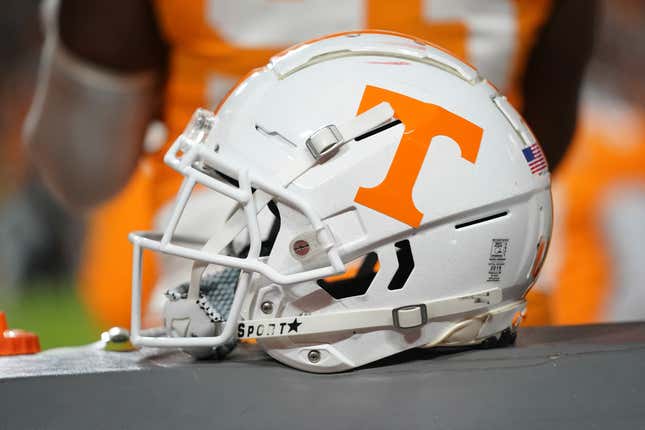 The University of Tennessee was hit with an $8 million fine, among other penalties, on Friday for "hundreds" of NCAA violations. Former coach Jeremy Pruitt and his staff committed north of 200 infractions, and while pretty much all of them weren't a huge deal individually, when you rattle them off in succession the list feels worthy of a postseason ban — y'know, if the NCAA still did that kind of thing.
Was the punishment of Tennessee Volunteers football harsh enough? | Agree to Disagree
Two players received payments directly from Pruitt or his wife. Another player's family got money for a down payment on a car and rental payment, along with monthly car installments on at least 25 different occasions. The coach also helped the mother of a player with medical bills, plus gas money. The Vols under Pruitt disregarded unofficial visit rules, and also hosted players during COVID-19 dead periods.
It's the sort of investigation that fans of college athletics used to worry about up until it became clear that the NCAA is a withered, toothless hound, no more dangerous than Mr. Magoo, or Scooby Doo.
The fines were substantial by NCAA standards, but largely won't affect current coach Josh Heupel, or the progress he made a season ago.
In fact, the coach was bordering on ecstatic after the ruling was handed down.
"You don't know until today what it's actually going to be," Heupel said. "It's hugely important that our players were protected and the future players were protected as well. I'm really excited about the outcome. …
"The logical thought is, 'How are you going to punish innocent people and innocent kids?' I'm certainly pleased with the outcome. For people, it's the right decision."
The school was just handed a seven-figure fine, lost 28 scholarships, and 36 more recruiting visits, and yet, the coach is "pleased with the outcome." Apparently what got UT off as scott-free as it gets was their "exemplary cooperation." Well, that and the self-imposed penalties the program "endured" during recent years in which the football team was still very much butt.
You know what the kicker is?
Nobody cares
That's correct. As long as Tennessee only broke rules to issue financial assistance to unpaid athletes and their families, Americans couldn't give a shit. Society views paying recruits the same way they look at recreational weed smokers: Hey, it's more or less legal now, and there are more important things to agonize over.
A few weeks ago when the bill came due for the LSU men's basketball team and former coach Will Wade, SEC pundit, and cloud detractor Paul Finebaum gave an impassioned, albeit tongue-in-cheek, argument for schools to "cheat like crazy" after he deemed the penalty insufficient. And I agree with him — not about the penalty, but about the cheating.
If the violations involve putting cash into the hands of kids who the NCAA has been in a rush to exploit for decades, then by all means cheat. Cheat until the money trail is too egregious to overlook, then pay your fine, and resume cheating.
Do you want to watch Sabrina Ionescu make 20 straight threes?
Sabrina Ionescu stepped off of the NBA 2K cover, and into three-point contest lore Friday night, setting the record for most points in a single round (37), only missing two attempts, and splashing 20 consecutive deep balls. The next closest on the single-round total list are Steph Curry and Tyrese Haliburton (31), and this could not have been better (or worse) timing (depending on who you are).
What an utter legend. Simply unconscious. Go Ducks.