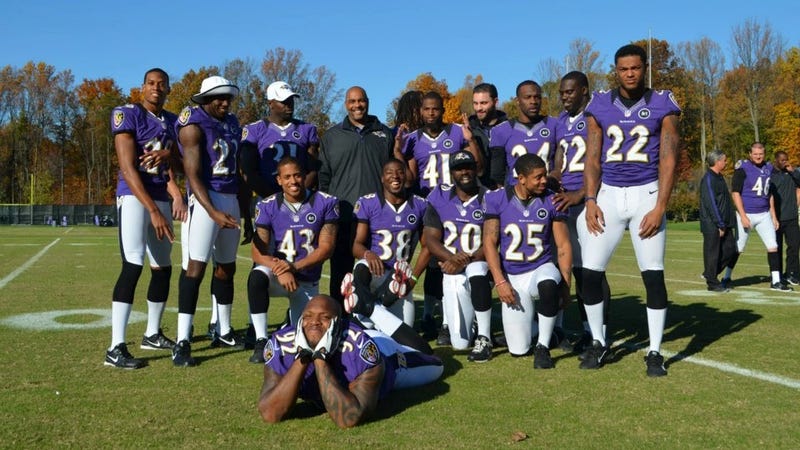 Terrell Suggs looked pretty good in his return to action, finishing with four tackles, a sack, and a deflection. Yes, the Ravens got blown out, but Suggs is feeling like his old happy-go-lucky self, and you know what that means: horrifying gummy smiles.
The Ravens posted a bunch of behind-the-scenes pics of yesterday's photo day, and Suggs looks like his old self, running around and causing all sorts of trouble. Above, photobombing the DB's group shot. Here, dancing—and, you'll notice, not wearing his own jersey. At some point, Suggs threw on Haloti Ngata's #92 jersey, even sneaking it into the team photo. And here's more of that inhuman maw.
The Ravens have been beset by injuries, and looked far from unbeatable this year, even in the games they have won—yet they've still got a two-game lead in the division. So I guess there's reason to smile. Just...please stop smiling at us, Terrell.