"Nobody ever said you have to be conventional to win," Indians manager Terry Francona said last night, but I'd argue there are few things in baseball more conventional than using your best reliever to face an opponent's best hitters in a one-run game. And so what if it was the fifth inning? The next time the heart of the order came around, maybe it wouldn't have been a one-run game anymore. High-leverage outs are high-leverage outs, and Francona got those high-leverage outs with Andrew Miller, two days after Buck Showalter entered the offseason without giving Zach Britton the chance.
The Indians grabbed a lead with a three-dong third, and never gave it back, and that's at the most fundamental level how a bullpen's supposed to work. When the Red Sox closed to within one in the fifth, with 2-3-4 of the Red Sox lineup coming up, Francona went to Miller, who hadn't appeared this early in a game since May of 2013.
Asked why he went to Miller so early, manager Terry Francona smiled and said, "Well, he's really good."
Miller, who admitted he was overthrowing, put Brock Holt and Mookie Betts on, which brought up David Ortiz. And again, this is all according to design: When Cleveland made the trade for Miller, giving up two of their top prospects, it was probably pretty easy to envision him facing Ortiz in a playoff game with the tying and go-ahead runs on base. Miller got him, and more:
G/O Media may get a commission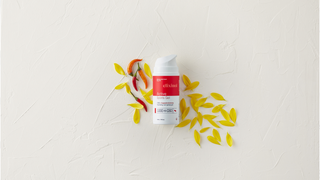 Miller ended up going two innings, and Bryan Shaw went two-thirds, and closer Cody Allen got his first five-out save of the season as the Indians hung on for the 5-4 win. Those three, along with Dan Otero, make up quite possibly the best bullpen in baseball, and Cleveland, with an injury-shortened rotation, is necessarily going to have to lean heavily on their pen in the playoffs. If that means going to them for 13 outs in Game 1 of the ALDS, well, so be it—it's a short series and the win matters more than anything.
(Again, as in discussing the Orioles' pitching moves in their play-in game, this is process-based analysis, and shouldn't be affected by how things actually went. Even if Cleveland had lost Game 1, going Miller-Shaw-Allen for the final four-and-a-third gave them the best chance of winning. Of course, the outcome makes it a lot easier to agree.)
"We wanted to win the game tonight — and we did," Francona said. "[Game 2] might have a little different design."
Miller and Allen each threw 40 pitches, and even with an off-day today [CORRECTION: Game 2 is this afternoon, there is no off-day], you can't use them like that in every playoff game. Expect to see a lot of Otero, and Shaw will be good to go, but depending on how the game goes, no one is entirely unavailable. It's the postseason, and Cleveland merely needs to win 10 more games, and there's nothing after that to rest up for. It's all hands on deck—as it should be.