The Texas-Oklahoma game today was as lopsided as a wink. The Sooners tripled up the Longhorns, 63-21, a score that almost looks like a mercy killing after a 36-2 halftime advantage.
Oklahoma is one of a very few programs—hell, possibly the only one—that in stature and success and familiarity can claim to be a true rival to Texas. (Meanwhile about a dozen teams would try to claim the Longhorns as a rival.) Since 2000, both teams have been ranked heading into their Red River Rivalry game every year but 2005, and while Texas still holds the overall edge in the series, the Sooners have won nine of the past 13. It is a Very Big Game that Texas, which adores all things Very Big, no longer wins much.
When the Longhorns have a down year and lose to the likes of Iowa State (2010) or Missouri (2011) they can chalk it up as a fluke, a brief detour into mediocrity to see how the other half lives. But losing to Oklahoma year in, year out—well, that undermines Texans' ingrained notion of primacy. The very point of being Texas is the godblessed right to stomp a mudhole in pretty much everyone, and to consider any losses along the way to be unnatural aberrations, like mid-May snow, that will correct themselves as assuredly as the calendar pages once again flip to another season.
So, Sooners. Thirty-seven minutes of possession time. Thirty first downs to Texas's 13. Out-gaining Texas by 388 yards, the biggest differential for a Texas team since at least 1950. Enough points in the second quarter to outscore the Longhorns for the entire game, the second straight year Oklahoma has managed that. They frickin' romped.
With admirable restraint and judiciousness, Longhorns fans on Twitter are humbly suggesting the instant shitcanning of defensive coordinator Manny Diaz and for Brown to be … somethinged. Transported back to the Will Muschamp glory days, reunited with Colt McCoy or Vince Young, reprimanded for three straight blah seasons when his recruiting base and bankroll are the best in the country. Maybe fired. Maybe retired.
G/O Media may get a commission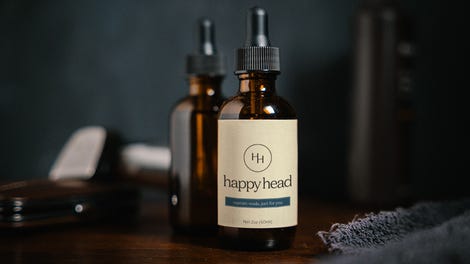 Since 2010, the Longhorns have lost 14 games, the same number they lost from 2002 to 2009. Today they lost by six touchdowns to a team that, this century at least, beats Texas 70 percent of the time. Mack Brown's contract pays him a $5.2 million salary with $100,000 raises every year until it expires in 2020. By that time it will have earned Brown more than $50 million. Any talk of the school tossing him out on his round is, indeed, rich. But for once it's easy to sympathize with Texas fans.
Damien Williams, Blake Bell spark Oklahoma's rout of Texas [AP]