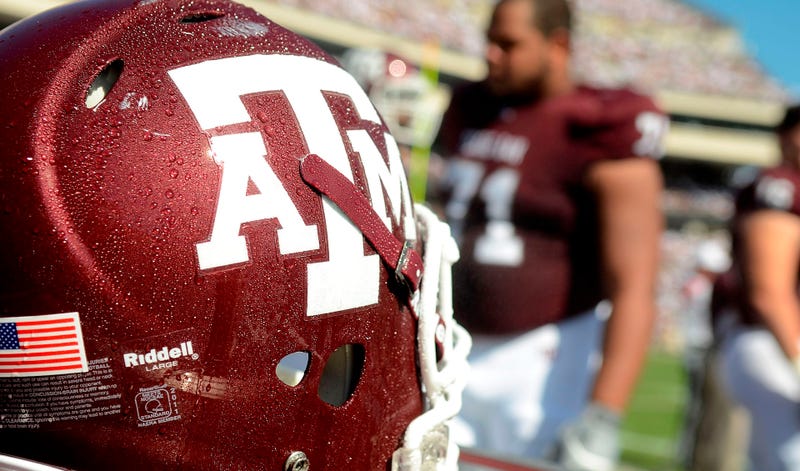 According to Brazos County court records, Texas A&M receiver Kirk Merritt was charged with two counts of indecent exposure on Nov. 16. Merritt pleaded not guilty to the charges on March 27, and recently requested a waiver of arraignment. The Houston Chronicle first reported on Merritt's arrest, and today they cited sources who said that both alleged victims were tutors who worked with the football team.
Merritt's attorney Rick Davis tried to write the charges against his client off by claiming that Merritt was dealing with a case of jock itch:
"Kirk Merritt has been charged with Indecent Exposure under Section 21.08 of the Texas Penal Code because of two incidents during tutoring sessions that happened on two consecutive days.

While Kirk is very embarrassed about this situation, and has apologized to the two tutors that he offended, he did not intend to gratify anyone by exposing himself. The fact is that Kirk had a bad case of jock itch.

The statute Kirk has been accused of violating requires that the Defendant have an intent to arouse or gratify the sexual desire of any person and that the Defendant is reckless about whether another may be present who will be offended or alarmed by his conduct."
The two incidents, each involving a different victim, took place one day after the other, first on Oct. 24 then again on Oct. 25. In the first case, Merritt allegedly pulled out his penis and "rubbed it an up-and-down motion" while sitting right next to a tutor.
The next day, a different tutor alleged that he pulled his penis out again and "held [it] in his bare hand."
Whether or not he actually had jock itch issues, he's accused of much more than accidentally exposing himself while scratching himself.