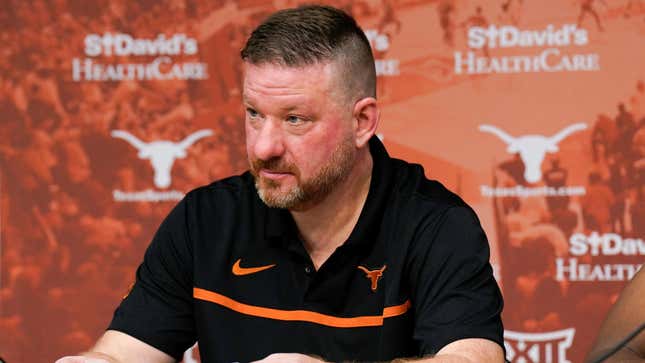 The University of Texas has fired men's head basketball coach Chris Beard. The school announced the move Thursday, with Beard's removal coming nearly a month after Beard's arrest on felony domestic violence charges. Beard's fiancée called Austin police when the two allegedly got into an argument in which Beard allegedly choked and bit her, leaving her with bruises. Beard is facing a third-degree domestic violence charge in Travis County, where Austin is located. The case is pending and Beard has yet to be indicted, per Travis County District Clerk records.

What made Ted Lasso's Brendan Hunt fall in love with soccer?
The Longhorns firing Beard with cause means the school doesn't have to pay the 49-year-old the rest of his base salary of $2 million per season, which was due through the end of the 2027-28 season. Texas also is off the hook for all of Beard's contract incentives, which could total more than an additional $1 million per season.
"This has been a difficult situation that we've been diligently working through. Today I informed Mr. Beard of our decision to terminate him effective immediately," University of Texas Vice President and Athletics Director Chris Del Conte said via statement. "We thank Coach Rodney Terry for his exemplary leadership both on and off the court at a time when our team needed it most. We are grateful he will remain the acting head coach for the remainder of the season."
Beard was given the opportunity to resign, according to the Austin American-Statesman, but didn't. Beard had been suspended from the program without pay since his Dec. 12 arrest. He was booked into the Travis County jail and released the same day after posting bail. Beard, a Texas alumnus, was hired as the Longhorns' head coach in April 2021, coming from Texas Tech, where he led the Red Raiders to a national championship appearance in 2019.