It's been 10 years since Michael Crabtree hauled in the most famous catch of his career, when he scored a 28-yard touchdown in double coverage to put Texas Tech over then-No. 1-ranked Texas in the final seconds of the game. On Saturday, Texas receiver Lil'Jordan Humphrey decided to pay tribute to that moment.

The Longhorns had just 1:45 left in the fourth quarter to eek out a win over their in-state rivals after blowing a 17-point fourth quarter lead. Quarterback Sam Ehlinger was able to drive his team 46 yards down the field before throwing it to Humphrey, who came down with the late 29-yard touchdown in the same part of the field as Crabtree had.
There are a few minor differences between the plays that one could quibble about—the time remaining in the game, Humphrey wasn't double-covered and only one team is nationally-ranked—but it's tough to ignore that the play design and result were nearly identical. Unless, of course, you're Humphrey or Ehlinger, who didn't even know the touchdown came on the same side of the field as the original until after the game.
"I didn't, honestly. But hey, it's the LJ corner now," Humphrey said.

[...]

"I was just told that. That's awesome," [Ehlinger] said. "I'm not going to compare, but for me, that was absolutely better."

G/O Media may get a commission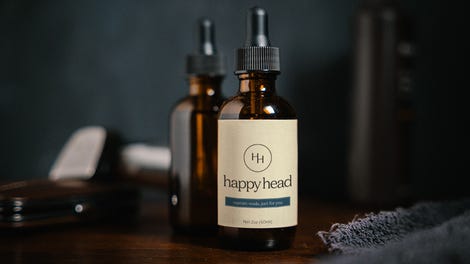 This moment alone might not be enough to get exorcise the demons of Crabtree's catch, but the temporary relief that revenge provides is probably good enough.
[Hook'Em]