It's more than a little understandable that the narrative buildup coming into this weekend's Manchester Derby was centered on the game as a managerial showdown. Yes, the two iconic managers of this generation—José Mourinho and Pep Guardiola, two legitimate soccer geniuses who famously and furiously clashed for years as generals on either side of the world's preeminent rivalry match—are now at the helm of United and City, the two (theoretical) best clubs in the game's biggest league who just so happen to also be blood rivals. Sparks are sure to fly. But rather than a morality play about proactiveness vs. reactiveness, idealism vs. pragmatism, and/or good vs. evil (all unavoidable subtext to the José-Pep rivalry), we were instead treated to a heart-pounding, if somewhat disjointed thriller whose entertainment came primarily thanks to the efforts of the actual stars of the show themselves.
City went into Old Trafford and beat United 2-1 on Saturday, but not really because Guardiola masterminded a brilliant tactical scheme that bested Mourinho's; mostly, it was because Kevin De Bruyne did what he does: run wherever the hell he wants, truck into opposing players when they had the ball and take it away from them, bomb forward towards the goal, and smash balls into the net directly or off the post for a teammate to sweep home. While ostensibly the right-sided central midfielder in a 4-3-3, De Bruyne could be found at times in the No. 10 spot behind the striker, as the team's center forward himself, wide out on the left, really deep in midfield just in front of the defenders, and even all the way back on the back line as an auxiliary left back.

De Bruyne is anarchy, pure and simple, and his considerable though understated (seriously, the particular moments of his career individual highlight reel wouldn't look all that impressive in themselves, until it hit you that you'd just been watching 15 minutes of him dominating games by himself) gifts are facilitated in Guardiola's current Man City setup to the precise extent to which Pep frees De Bruyne from the constraints of the manager's strict positional play philosophy and lets the player run wild.
De Bruyne wasn't the only City player to excel on Saturday, especially during the first half. Fernandinho has turned into something like a Sergio Busquets who can actually run fast, Nicolás Otamendi was snatching the ball off United players as if he were playing in the schoolyard against children, and the team as a whole was incredibly successful at snuffing out basically each and every United attack before it started with their pressing.
This, however, seemed more attributable to City's players being pumped as fuck being out there on such a big stage than Guardiola's specific tactics. The game itself was defined more by its sheer intensity—the way both teams were so determined to sprint around and make something happen—than any coordinated or overarching structure their manager placed them in. The game didn't look quite like a Guardiola game or a Mourinho one, but more like an English one, all churning legs and shoulder-barging tackles and unstinting action.
G/O Media may get a commission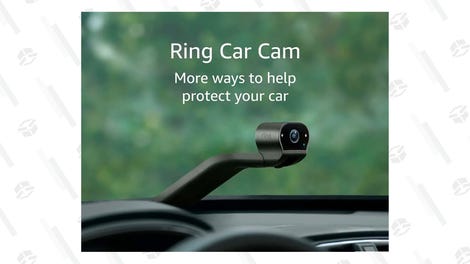 Mourinho was able to help his overmatched squad get a foothold back into the game, though. After switching from the 4-2-3-1 he started the game with by bringing on Marcus Rashford and Ander Herrera for Jesse Lingard and Henrikh Mkhitaryan at halftime, readjusting the team's shape into a 4-3-3, United were way more effective in the second half. Paul Pogba was much freer to attack in this position, one that historically best suits his skillset, United were able to bypass City's press by thumping the ball up and onto Marouane Fellaini's forehead in his higher midfield position, and United were able to keep the ball and create things with this new formation.
Guardiola seemed unable to draw up an effective counter-strategy on the fly. He tried to queue up the keep-away game plan his teams traditionally revert to when trying to see out a match, but with the rock-footed Fernando brought onto the pitch and generally an abundance of players not yet fluent in Guardiolism, City couldn't kill the game by holding onto the ball the way the manager's teams normally do. By the end, City were playing incredibly deep, hoofing every ball as deep in United's half of the field as possible, and just trying to hang on to their narrow lead. This was more of a Mourinho-style closeout than a Guardiola one, in fact. Neither manager was able to impose his preferred style of play on the game for all that long, but it didn't matter because the players responded anyway and made the most of situations as they arose.
In soccer generally, and with some managers in particular, there is an impulse to treat any given match like a game of chess. The players are the pieces and the managers the chessmasters who carefully, studiously lift and place each piece in furtherance of a larger, sophisticated strategy. This isn't really the case. Soccer is a game of players. The best managers create structures within which the players they have can maximize their collective talents.
That, more than anything else, is what Guardiola deserves credit for in this match. He allowed City's key player—De Bruyne—to play in the spaces and with the freedom with which he thrives. United's Pogba or Mkhitaryan or Ibrahimovic or Anthony Martial are talented enough to to take over games the way De Bruyne did, but Mourinho's team structure didn't play to those players' strengths.
It's still early days in this Premier League season, and these two teams already look like the class of England. Neither team is fully formed, and neither will be going away any time soon. There will be plenty of time to judge these men's tenure once their ideas have more time to really bed in. And it really is exciting to see what these brilliant coaches will be able to do.
No one should lose sight, though, of the fact that what ultimately matters in this sport are the players themselves; how the manager is able to get the best out of them is a secondary if interesting concern. Because more often than not, as was the case with City this weekend, it is the player who elevates the manager, rather than the other way around.