Carl Crawford cleared waivers a couple weeks ago. Josh Beckett is on the wire too. Today, it was reported that Adrian Gonzalez was claimed by the Dodgers. The Red Sox want to get younger and cheaper. The Dodgers have the means, motive and opportunity to go for a title now. These are all the ingredients you need to cook up one one of the loonier trade scenarios in recent memory.
So, Gonzalez, Crawford, and Beckett for Loney and parts. Let's be crystal clear on where the "trade" came from: pure speculation by the Times reporter, imagining a logical scenario. There's no organizational source saying the teams are talking, no tentative deals floated—this is less than a rumor for now, and L.A. can't possibly be dumb enough to actually do it. Gonzo and Beckett have no-trade clauses, and Crawford can only block moves to two teams. But holy crap, imagine if it went down? The Red Sox blowing up the whole thing, clearing $268 million worth of contracts for some quality prospects. The Dodgers going all-in, mortgaging the future for three players, only one of whom is guaranteed to be any good. They have the money. ("We can take on significant money," Chairman Mark Walter said Wednesday, dreams of a $4 billion TV deal dancing in his head.) They have the pieces, the need and perhaps the hope that dysfunction can be geographically cured.
There's a more sedate and more Occamic explanation—the Dodgers cockblocking the competition. Since waiver priority is tied to W-L record, a Dodgers claim means none of their potential NL playoff opponents can swing a deal either. Gonzalez was placed on waivers on Wednesday, so the claim came in after L.A. was swept by the now-division-leading San Francisco. Even if there's no Gonzo for the Dodgers, there's no Gonzo for anyone else above them.
This offseason? That might be a different story. Gonzalez never gave up his home in Southern California.
Update, 4:40 p.m. CSN's Sean McAdam says Josh Beckett has been claimed off waivers, and one MLB source believes it's the Dodgers again.
G/O Media may get a commission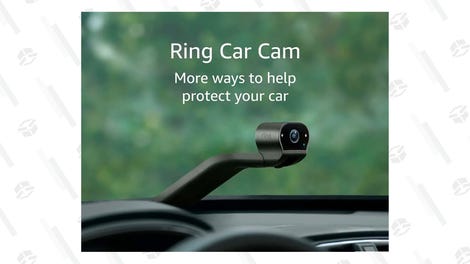 Update, 5:40 p.m. ESPN's Gordon Edes, in guarded language says, the teams are "closing in on" a legit blockbuster. We can officially upgrade this one to rumor.