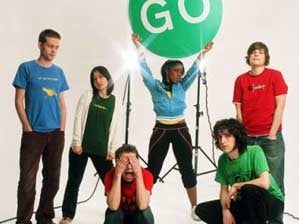 You've always wondered — maybe — about those Deadspin comment "+1" points; has anyone ever compiled those things? Well, obviously not ... who has the time for that ... holy crap!
Yep, Jason Gurney at Ballhype has actually put together the total list of "+1"s given amongst Deadspin commenters. We do not know why he did this, we do not understand it, but we salute him nevertheless. Here's how seriously he took this:
I printed out each post from 2007, divided them up among 5 monkeys, and had them count up all of the +1's, +2's, +10's, and other variations that commenters have awarded each other—you know, in lieu of comment voting. (See footnote for a few caveats.) Before we get to the final tally, here are a few other nuggets we were able to extract:

* Most points awarded in a single comment: a hundred quadrillion.
* Fewest points awarded in a comment: 0.4 (S2N), 0.7 (Skeets)
* Most plusses received from the combudsman: 3 each for Camp Tiger Claw and UkraineNotWeak
* Most generous with the plusses: Signal to Noise (61), BigTenObsession (44), Gourmet Spud (42), MrRedDevil (40), Camp Tiger Claw (39)
OK, ya'll just crazy now. Nutty world, kids.
More Sports Blog Geekery: Top Deadspin Commenters 2007 [Ballhype]