So most of today was spent talking on the phone to homosexuals or about homosexual activities. This is not a new Wednesday feature. However, when the sports world sashays in this direction, it's our duty to accompany it.
The story, which first appeared on the website"Miss Jia," had a detailed account of the heartbreak and humiliation suffered by the former gay lover of an NFL player who was sick of all "the lies." That player is, according to this anonymous individual, Atlanta Falcons fullback Ovie Mughelli. (Website has loud, annoying music.)
I spoke with Miss Jia on the phone today — nice lady! — and she is adamant that the source of the story is telling the truth.She's posting a video interview of the scorned gay man on her site in the next couple days to prove that it's not a bitter woman or the same email author who had Tiger Woods getting his teeth knocked out and high-tailing it to Phoenix. She claims that she put Mughelli "on blast" because she's sick of this type of DL-ish behavior from athletes. Miss Jia said she's not sure if Mughelli has a girlfriend, but a girl answered his home phone when she tried to contact him.
I also left a message for the Falcons communications department. You know, the old "Hello, this is A.J. Daulerio from Deadspin.com, I'd like to get a comment about the online rumors that Ovie Mughelli might be gay." The Falcons have yet to return my phone call. I also left a message for Mughelli's publicist, but she hasn't called back yet either.
This story is still left in big honking rumorville and the chances that Mughelli reveals that the author of the original story told the truth are pretty abysmal. (A quick glance through Ovie's online press packet sells a man who likes talking about being an NFL bachelor, what he wants in a woman and how said woman needs to "believe in God.") Plus — how many "older men paying young athletes money in exchange for gay sex" stories are coming out of Atlanta? Plenty, but still.
G/O Media may get a commission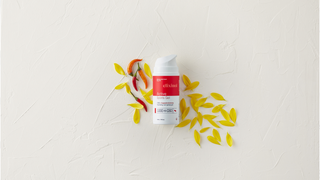 The boys over at Outsports have inquired about the story as well, but won't run with it unless the unnamed man steps forward. Outsports' Cyd Zeigler said he did speak with the Mughelli's publicist, who politely told him that it's being handled by the lawyers right now. Hang tough, Miss Jia.
We'll follow up if anything groundbreaking happens.
UPDATE: The Falcons returned the phone call tonight and have deferred all questions to Ovie's publicist who have subsequently bounced the story to....Ovie's attorneys. Yes, Ovie is apparently threatening legal action against Miss Jia and the individual who posted the account, whoever that is. I'm sure it's in the scary cease-and-desist mode right now, but that's a BIG risk he's taking to fight a gay rumor. Because once there's some legal paperwork, then newspapers feel a little less sleazy approaching stories like this and then poor Ovie will get Piazza'd.
In other site-related gayish news:
* David Lee? Not gay. No gay-related incidents at Chaminade high school. (Another fun phone call to a team pr person.) David Lee denied any knowledge about all of the rumors (awful, terrible prep school sleazy rumors) that were popping up about him. His only comment in public about our inquiry came via Newsday's Barbara Barker. Moving on.
* Also: Benoit Denizet-Lewis, Deadspin's newest weekly Northwestern basketball columnist and author of the new book "American Voyeur," will be around tomorrow to excerpt and chat with you monsters so bring your usual doses of charming assholery .
****
Thanks for your continued support of Deadspin. Barry's here to give you what you need.