Former Baylor football coach Art Briles offered ambiguous, vaguely apology-like sentiments for "bad things" in excerpts of an interview aired Saturday during ESPN's College GameDay. The segments that aired, nearly five minutes in length, were mostly an act of Briles avoiding things he did not want to say. He said he made "some mistakes" but did not say what those were. He said he was sorry that Jasmin Hernandez was "victimized" (by Tevin Elliott, who is in prison after he was convicted of sexual assault), but never said the word rape or sexual assault. He got emotional once, while talking about himself.

Briles was fired back in May after an investigation by outside law firm Pepper Hamilton found "fundamental failure by Baylor to implement Title IX of the Education Amendments of 1972," including a "lack of strong institutional management." The report also cited "specific failings within both the football program and Athletics Department leadership, including a failure to identify and respond to a pattern of sexual violence by a football player, to take action in response to reports of a sexual assault by multiple football players, and to take action in response to a report of dating violence."
During the interview, conducted by Tom Rinaldi, he was asked about how the university and football program handled sexual assault cases during his nine seasons as head coach. This comes three days after anonymous Baylor employees tried to distance the football program from wrongdoing by questioning the integrity of the independent investigation in reporting by Waco's CBS affiliate, KWTX-TV. During what aired on Saturday, Briles also made it clear that he wants another job in football.
"I think we did the best we could at the time," Briles said in GameDay's excerpts from the interview, discussing the system that was described by Pepper Hamilton as discouraging women from reporting sexual assault accusations against football players and retaliated against at least one who did.
In the excerpts aired Saturday, Briles shied away from the words "sexual assault" and "rape." The closest he got was one use of "violated." Instead, he he talked mostly about "victimization," a nebulous result of the "bad things" that he did not discuss. Of what he would say to victims if given the chance, he offered this.

G/O Media may get a commission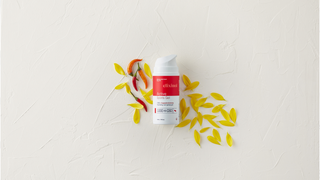 "We [would] probably have, hopefully, a good cry session and then a talk session and then, hopefully, a hug session," Briles said."It just appalls me that somebody could victimize another human being."
The portion of the interview excerpted Saturday is here:
Though the interview will not be shown in full until Monday, ESPN released additional quotes from Briles shortly after Saturday's portion aired. A mention of "sexual assault" or "rape" was not among them, but there was another case of "victimization," this time in discussing the case of Jasmin Hernandez, a former Baylor student suing the school for failing to investigate her claim of sexual assault against defensive end Tevin Elliot.
Briles was scheduled to appear at a March mediation meeting related to the case but did not, telling Rinaldi that "Baylor and the settlements that were involved" prevented him from doing so.
What Briles left out was that it was his lawyer who reached out promising to come to a mediation session "to support Jasmin ... and help her, and to apologize to her and her family," as Hernandez's attorney Alex Zalkin told ESPN's Outside the Lines in June. He didn't show up on the same day he reached his own settlement with Baylor.
"[Briles] used the threat of helping Jasmin in her lawsuit against Baylor as leverage to negotiate his wrongful termination claim against Baylor," Zalkin told OTL. "He doesn't care about victims. He never cared about victims. He's using victims. He used them to help build up his football program, and now he's using Jasmin to leverage more money out of Baylor."
In the Saturday interview, Briles offered the pithy: "I would have loved to have had a chance to tell her how sorry I was that she got victimized."
The passive voice is an ugly way to twist language around sexual assault, a convenient erasure of both the act and the actor. In Briles's sentence above, and almost all of what aired, there is no rape and no rapist. There is a woman mysteriously and vaguely "victimized" in an apparent void of action and accountability, that conveniently holds no one accountable. Nobody is at fault, all while Briles asks for another million-dollar job.
Briles only got visibly emotional once during the aired excerpt. It was not while talking about sexual assault. It was not while talking about how Baylor created a system that deprived victims of their federal rights to an equal education. It was not while talking about Baylor failed students in need. He teared up, chin trembling, as he discussed his personal moral code and how he hopes his name stands for "honor" and "integrity."