Brian Windhorst and Kevin Arnovitz dropped a big behind-the-scenes piece on the racism mess that led to the Atlanta Hawks being sold to Antony Ressler for $850 million. There are a number of funny anecdotes and interesting stories in the report, but the basic takeaway is that the Atlanta Hawks ownership group was poisoned from the very beginning, and while it wasn't necessarily destined to be felled by a racism scandal, it was destined to be felled by something.
The Hawks, Atlanta Thrashers, and Phillips Arena were bought in 2004 by a three-pronged ownership group: Bruce Levenson's DC-based group, Michael Gearon's Atlanta-based group, and Steve Belkin's Boston-based group. The ownership situation was quickly torn apart after Belkin sued his partners over the deal that sent Boris Diaw and two first round draft picks to the Phoenix Suns for Joe Johnson. That lawsuit was eventually resolved in 2010, and according to Windhorst and Arnovitz the new ownership stakes broke down as follows:
The matter was resolved in 2010, leaving Gearon's Atlanta group with approximately 42 percent of the shares and Levenson's D.C. group with slightly more than 50 percent and ultimate power.
While that makes it seem like Gearon had a substantial share of ownership, in effect he was treated like an owner who had much less of a stake in the team that he owned 42 percent of. This was codified into the contract Danny Ferry signed when he was hired as GM in 2012:
Levenson addressed Ferry's concerns with one of the most wide-ranging, demanding contracts ever scored by an NBA general manager: A six-year contract at more than $2 million per season, guarantees the ownership would invest tens of millions into both a D-League team and a new practice facility and, the big one, Ferry would report to only one man in the organization — Levenson.

Executives around the league were taken aback. A six-year contract was unheard of outside the likes of Pat Riley or Gregg Popovich. The guarantees to invest in infrastructure were never before seen. The written assurance of one boss was an ideal but never a contracted item. Other general managers started referring to Ferry's arrangement as the "Golden Ticket."
G/O Media may get a commission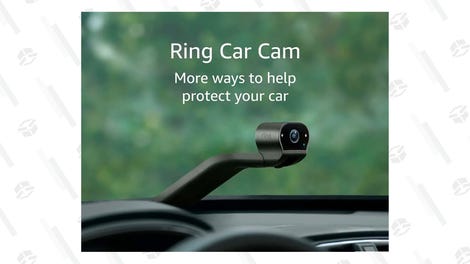 There is little doubt that Danny Ferry is very difficult to get along with, just as there is little doubt that he did a wonderful job revitalizing the Hawks. This is the dichotomy that led to the slow fallout between Levenson and Gearon. While Levenson was pleased with the job Ferry was doing, Gearon didn't like the way Ferry treated a team trainer who had helped nurse Gearon's ailing father back to health (Ferry wanted to fire him) or Hawks legend Dominique Wilkins (Ferry wanted as little to do with him as possible).
Which brings us to the infamous conference call with ownership in which Ferry, reading from a scouting report, said Luol Deng "has a little African in him" and "he's like a guy who would have a nice store out front and sell you counterfeit stuff out of the back." Gearon and his lawyers immediately wrote a letter to Levenson asserting that the comments had the potential to destroy the franchise, and Arnovitz and Windhorst hint that Gearon might've cared more about getting rid of Ferry than with the potential harm to the franchise from Ferry's comments.
The Hawks brought in an outside law firm to investigate the incident, which in the course of their investigation asked everybody to look through their inboxes for emails with "possible racial connotations." That's when Gearon found the infamous two-year-old email in which majority owner Bruce Levenson made a number of dubious claims while blaming blacks for the Hawks' attendance woes, which is what led to Levenson and the NBA agreeing that he should sell the team. It's also what ultimately doomed Danny Ferry as he lost his protector, and the team and new ownership group had little desire to stick up for a GM embroiled in a racism scandal.
But there's one final wrinkle of intrigue here. Shortly before Ferry uttered his comments about Deng, Gearon was in the process of selling "roughly a third" of his share of the team to Levenson, at a price that valued the Hawks at $450 million. Five weeks later Steve Ballmer bought the Clippers for $2 billion, and one week after that Ferry uttered his remarks about Deng.
The ensuing controversy allowed Gearon to back out of his agreement to sell his shares, and instead he sold almost his entire stake as part of the $850 million sale. Instead of selling roughly 14% of the team to Levenson and partners for $60 million, he sold 41% of the team to Ressler for $348.5 million. That's quite the incentive to develop a racial conscience.
There is a whole lot more there there, so go read the story.
[ESPN]
Photo via Getty
---
E-mail: kevin.draper@deadspin.com | PGP key + fingerprint | DM: @kevinmdraper