In the spring of 1991, Bob Elliott had a problem. He and his friend George were trying to sell a canoe cart George had developed, designed for portaging between bodies of water. They had no marketing budget, and sales, it's fair to say, were slow. Elliott, an effortless athlete, mechanical genius, and creative thinker—the type of guy who was the captain of the wrestling team at Dartmouth and also practiced the fiddle while riding his bike on the back roads near the house he and his friends built in Dighton, Mass.—had an idea: He'd take the canoe cart to the Boston Marathon and run the race while pushing an 18-foot boat with his five-year-old daughter and three-year-old son sitting inside. If that didn't draw some attention, nothing would.

So that's what he did. He and George created a modified cart—"a special racing model," according to Elliott—that substituted the normal angle iron for a lighter aluminum frame and replaced the semi-pneumatic, unflattable tires with ones made for a jogging stroller. The cart had a step on the stern, which Elliott could stand on and coast downhill. "It was more like a dog sled than a cart," he said when I called him up to talk about the story. (My dad and Elliott are good friends from college, and my parents live about six miles from his family.)
They began in the back with the bandits, a group of unofficial runners who'd start after the bib-wearing qualifiers. Banditting boasted a long, proud tradition in Boston. Kathrine Switzer was one when she became the first woman to finish the race in 1967; current race director Dave McGillivray banditted as a 16-year-old; Elliott had been doing so, sans canoe, every year for more than a decade, enjoying the back-of-the-pack mentality. Costumes were popular. People dressed up like clowns. The Buffalo Cowman had his own jersey with the "Cowman's Philosophy" on it and cow horns on his head. A local guy wore a Groucho Marx outfit complete with a tuxedo. Elliott's son, Rob, remembers some dude running it in a rhinoceros costume. A father pushing his small children who were sitting in the middle of an 18-foot canoe handing out canoe-cart promotion flyers fit right into the chaos.
The run was easier than Elliott expected. The Boston Marathon is known for Heartbreak Hill, but the course actually loses almost 500 feet of elevation over 26.2 miles. Combine that with a helping westerly wind, and it's the type of course that would get a lot easier if a runner could coast down hills on something like, say, the step of a canoe cart. "I felt guilty in a way because it looked like you were really working," Elliott said. "I didn't count steps, but I bet I took a third fewer steps than when I had run the whole thing. I was either coasting on it or doing like you would on a skateboard where you run and then jump on. It was more like an Iditarod with kicking and coasting. The day-after feeling was about half the normal marathon. It didn't feel like I'd run anywhere near that far."
Even pushing the cart up the hill wasn't as bad as expected. He'd walk, yes, but "if you have the kids and the boat, people are really sympathetic," Elliott said.
G/O Media may get a commission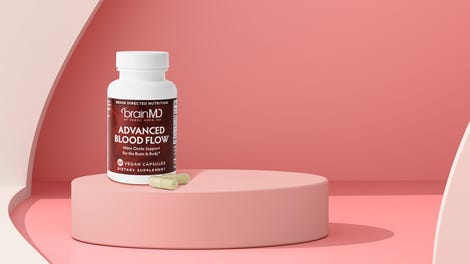 The worst part was the rain—not because of the weather itself, but because of the lame, predictable jokes it drew.
"A lot of people were thinking they were being original by saying, 'The Charles River is right over there.' That was funny like the first 500 times," he said. "But it was a big party, mostly. A lot of people were a little drunk, yelling, 'Row, row, row.' Or they'd sing, 'Row Row Row Your Boat.'"
The crowds were encouraging, handing Elliott and the kids all manner of snacks, sweets, and hydration. Some asked questions about the cart, although the venture was always more about the experience than selling the invention. Elliott didn't even remember the point was to promote the carts until I reminded him when we spoke for this story. "This was going to take it from single digits to tens of units," he said with a laugh. He doesn't think they sold a single cart despite the increased visibility, the crossover between marathon watcher and canoe enthusiast being rather low.
The exact time the run took has been lost to history, but Elliott thinks it was a little over four hours. They started almost dead last and passed hundreds of other runners along the way, many more than he did on the days when he ran without the cart. It was a long day for the kids, too. "I remember being in the canoe with [my sister] Sally for a really long time, just hanging out," Rob said. "I think I took a nap at some point."
Near the end of the race, Elliott worried that race officials might kick them out or get them into trouble. He wasn't, after all, registered, and a large canoe is rather noticeable. But there was no need to worry. When the runners reached Copley Square, the group divided into a line for the registered runners and one for the non-registered ones. Elliott angled the canoe cart toward the latter line. The race announcer gave him a brief shoutout, and officials even gave Rob and Sally medals and space blankets when they crossed the finish line, prizes normally reserved for official runners. "At the end there was no, 'You're not a registered runner.' There was no shame," Elliott said. "Everyone was just proud of you. That's the way it was."
Today, of course, it's different. The Boston Athletic Association officially banned bandits in 2014, following the 2013 Boylston Street bombings, but the culture had been slowly dying for years. Marathoning in general—and the Boston race specifically—has grown ever more popular and professional. In 1991, there were 8,686 official runners. This year, the BAA will give out more than 30,000 bibs, and at least 80 percent of the field will have run a qualifying time to gain entry. The BAA respects the old ways but had to formalize the race.
"Part of our history is written by people popping out of the bushes," T.K. Skenderian, the BAA's director of communications, said when I asked about bandit culture. "The first woman who ever ran the Boston Marathon did it as a bandit and ushered in great social changes as part of her effort in 1967. There are a lot of people who are now deeply involved in the race who did it as a bandit in the '60s, '70s, or '80s, but as it's gone on, it's more frowned up on from all directions." Strollers, inline skates, dogs, or any pets are no longer allowed. Canoes and canoe carts are also on the banned list.
They were probably on the prohibited list in the early 1990s, too, but race officials looked the other way, as they did with so many other bandits. The regulations were looser, the event less strict. Elliott returned to push the canoe cart again in 1993 and finished the race.
The following year, he came back to run as a bandit without the cart. The man dressed as Groucho Marx there as well, and Elliott went up to ask how he was doing. "He kind of blew me off," Elliott said. "I told him I pushed the kids in a canoe cart and he said, 'Oh, Canoe Man! We were wondering what happened to Canoe Man.' I realized I got some back-of-the-pack cred when I showed up with a canoe. After, when I was just a bandit, there was no uniqueness about me.
"The day I had the canoe cart, I was kind of like a character, too."