Three Champions League titles in a row. Four such trophies in five years. The plain facts of Real Madrid's astounding recent run in soccer's most prestigious club competition means this Madrid team will go down in the sport's history as maybe the single best exemplar of opulent, unimpeachable success—just maybe not exactly for the reasons some might assume.
That Real Madrid have accomplished something legendary is without question. It boggles the mind how a single team, in an era of unrivaled competitiveness around Europe, has managed to maintain such an iron grip on the one trophy every club on the continent most covets. Winning the Champions League is so highly regarded because it is so hard, because even the best teams can have a single bad month or week or game or half or minute and find themselves knocked out by an inferior squad, wondering where it all went wrong. By its very nature, the Champions League incentivizes the unexpected, and when the team regarded as the strongest overcomes those disincentives to lift the trophy by the end, it is always a feat worthy of unstinting praise. To do so three times in a row, and four times in five seasons? It's almost unfathomable.
And that—the unfathomable nature of Real's accomplishment—is the nearest thing there is to a "flaw" in this stretch of European dominance. For as closely as the game is followed and analyzed today, no one has come up with a satisfactory answer for how Real have been so preposterously successful in this competition. How do they seem to get every lucky break, from draws to injuries to questionable refereeing decisions, to go their way? Why is their style of play, which is by no means boring or regressive but is identifiable by nothing as much as its mutability and formlessness, so effective in Champions League play, allowing them to win even when being outplayed? Why has this team found it so much harder to mirror their European success in La Liga during this span, more often finishing third in the table (twice) than first (once)? Cristiano Ronaldo is one of the best to ever play the game, but is the presence of the more limited CR7 of today in the lineup enough to explain how this team has won so much? And why is nobody (other than those with a white Sergio Ramos jersey in their closets) even considering whether a team that just pulled off one of the most impressive feats of sustained superiority in the game's history is in fact the best team of all time?
That last point, raised about a month ago by the ViejaEuropa1 Twitter account, seems the most telling. We've discussed before what Real Madrid's Champions League success does and doesn't mean for the team and the game as a whole, and there's no need to belabor it once again. As Vieja Europa's tweet notes, it's clear that how a team comes about its on-pitch success is just as if not more important than the the mere fact of that success when it comes to a team's standing in history. And because how Real win is so inscrutable, so tautological (they win because they're good, and they're good because they win), so hard to satisfactorily contextualize, there seems to be a dearth of any notable lesson for future teams attempting to mimic and top Real's success other than that they should be richer and have more great players than the competition. It seems safe to say that, while we'll definitely be talking about Real's Champions League run a decade from now, those conversations will probably be more statistical in nature than poetic or instructional. After all, what Real Madrid won due to their play on the pitch has been infinitely more memorable than any of the play on the pitch itself, except for a couple bicycle kick wondergoals.
However, there's an important distinction between whether Real Madrid over this past half-decade constitute the best team ever or the best club we've ever seen. Team implies a focus on what happens between the white lines: the manager's tactics, the players' moves, the formations, and so on. Club implies an eye toward how that team was assembled: the decisions in the transfer market, the institution's stature in the sport, how well they've pleased their fans. The team itself—how Real's players have gone about winning all that silverware—hasn't really revealed many discernable insights into the sport, at least by the standards of their historical peers, teams that won nearly as much and also revolutionized how the game was played and thought about. The club as a whole, though, is something different.
G/O Media may get a commission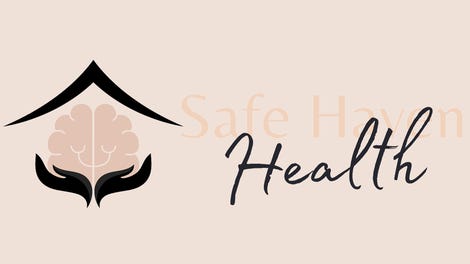 Addiction counseling
Safe Haven Health
Real Madrid, under the leadership of club president Florentino Pérez, have at nearly every single turn made the exact right decisions in the process of putting together a squad and coaching staff capable of dominating the Champions League for years on end. There has been no better-run club in this time amongst Madrid's rivals, and theirs has been a savviness that stands up to any other in soccer's history. In the transfer market, Pérez is most famous for his Galácticos strategy of vacuuming up expensive talent no matter the cost or the fit, and figuring out how to get the best out of them later. Pérez has apparently learned well from the mistakes of the Galácticos era, and has implemented a market philosophy so wise and effective that it is now the model to which the rest of Europe's elite must aspire to if they wish to compete with Madrid in Madrid's favorite competition.
Even if Real's play isn't especially remarkable, their squad certainly is. At every place in the starting lineup, Real boast players who are amongst the very best in their world at their respective positions. Even with the squad's reserves, there are several players who would walk into the starting lineup of almost every other team in Europe. Pérez has built this roster of inconceivable quality and depth thanks to his club's ridiculous financial power, of course, but also because of his and his team's constant scouring of the scene for promising and proven young upstarts, their determination to constantly replenish the squad (especially the attacking line) with the best available talents no matter the cost, their commitment to the competition for playing time, and their cold-eyed ruthlessness when assessing their own roster, finding the weaknesses, and shipping out and bringing in improvements.
The club has also come to realize that the best way to maximize a roster full of enormous, well-founded egos is to put someone in charge who specializes in keeping those kinds of players happy and engaged and focused, someone every single player respects, even if this kind of manager isn't the sort known for ingenious tactics. It can't be a coincidence that it's been Zinedine Zidane and Carlo Ancelotti—two former players who were big names back when they were tying up their boots and who instantly command respect from and engender tranquility in their players—who have won these four cups for Madrid. With a squad overflowing with studs and a manager adept at keeping all those studs switched on even if a few individuals aren't getting as much playing time as they'd prefer, it really shouldn't be too much of a shock that the resulting group can beat anybody.
It's in that way that Real Madrid can make the best argument for their own immortality. Even in light of nearly unprecedented success, Real Madrid are nobody's idea of the best team to have ever taken the pitch. But they might well be the most soundly, shrewdly run club in soccer history. And that fact is perfectly deserving of all the obnoxious, blustery pride any sensible Madrid fan can muster, for now and forever.