Porto and Benfica are the two biggest clubs in Portuguese soccer, and as such harbor a fierce rivalry. There is no step these clubs wouldn't take in their never ending struggle to best the other. Including, according to Porto's communications director, resorting to witchcraft.
Said comms director Francisco J. Marques appeared on the TV channel Porto Canal to talk about the state of the Porto-Benfica beef (Porto have recently accused their rivals of all sorts of potentially corrupt practices, and the local authorities are looking into them) and, crucially, to make some startling allegations about Benfica's dark practices in their quest for sporting domination. Claiming to have acquired emails between Benfica president Luís Filipe Vieira and a Guinea-Bissau-based man by the name of General Doctor Armando Nhaga, Marques revealed the scheme by which Nhaga offered his quite expensive witchery services to help Benfica win.
The email chain Marques read from began with Nhaga, apparently the National Police Commissioner of his home country, reaching out to Vieira midway through the recently completely season in early February. I'll include the alleged Nhaga email below, because it is great and scammy-sounding and accuses a former Benfica board member of attempting to sabotage the team's chances to win their fourth consecutive league title by failing to re-up the alleged witchcraft contract, but it's hard to follow without knowing the context so I'll try to explain it some after:
'I would like, as a partner 165,550 of SLB, to call attention to the planned sabotage of Benfica to not win the title for the fourth time for a simple reason. In the 2015/16 season we signed a service agreement, in which Dr. Rui Gomes da Silva was an intermediary, which resulted in winning the title as three-time champions. And according to information, the President congratulated us for our service, which led to the agreement being accepted for this season.

It turns out, however, that Mr. Rui Gomes da Silva was not able to integrate into the new direction of Benfica through the General Assembly, resolving to simply stop mediating with its excellence. And he did not even tell us anything. And the agreement has not been signed so far.
Nevertheless we continued to work and we only stopped doing it in the two games, namely the League Cup with Moreirense and with V. Setúbal, resulting in the two defeats. So we request his excellence to designate a new intermediary with the greatest secrecy to allow the agreement to be signed, to allow Benfica to conquer the league for the four-time, the Portuguese Cup and to go far in the Champions League, whose first knockout rounds start next week, and we guarantee that with our work we will progress through the tie without fail.

Believe us, Mr. President, because we have already given more than enough evidence and on the one hand we have concluded that Rui Gomes da Silva wants to see misfortunes come to the new direction of Benfica and not to win the title.

Thank you,

General Doctor Armando Nhaga, National Police Commissioner of Guinea Bissau
Okay, so the email starts with Nhaga teasing the "sabotage" plot, then explaining his history with the club. Nhaga says that he had been in contact with former Benfica board member Rui Gomes da Silva about certain "services" to be performed during the 2015-16 season—services that, Nhaga contends, directly led to Benfica winning what was then their third-consecutive league title. Seeing that success, Nhaga says he and Gomes da Silva agreed to continue those vague services for the next season.
However, Gomes da Silva was ousted from the board in the last election cycle in October of 2016. Gone from the club, he cut off contact with Nhaga without a word and presumably never paid Nhaga's bill for services rendered. The email points to this as the sabotage, implying that Gomes da Silva's saltiness at being dropped by Vieira during the election led him to let the all-important and effective witchcraft contract lapse without telling anyone.
The would-be saboteur's plot would prove ineffective, though. Nhaga and his team, the dedicated Benfiquistas they are, continued their "work" throughout what was already by the time of his email shaping up to be a very successful 2016-17 season, only stopping... whatever it is they were doing before two then-recent Benfica matches: one against Moreirense and another against Vitória Setúbal. Not-so-coincidentally, Benfica lost both matches.
G/O Media may get a commission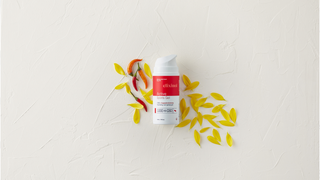 And so, concerned about the club's fate should he and his team of arcane artists fully cease their important work—which would, according to Nhaga's logic, almost certainly see Benfica fail in their hunt for a historic league four-peat—Nhaga decided to write to Vieira hoping he would pay for the services to continue, as well as compensate Nhaga for the "help" they'd already offered the team up to that point in the season.
Vieira wrote back a couple days later, saying he didn't know anything about this alleged arrangement between Nhaga and Gomes da Silva, but that Nhaga could schedule a meeting with the club to discuss things. Nhaga wrote back on February 13th, the day before the club's Champions League match against Borussia Dortmund in the first leg of the Round of 16, to express worry for that match's outcome and to drive home how imperative it was that Vieira authorize Nhaga to continue his work—which Nhaga makes sure to remind Vieira has been continued all season, save those two losses—as soon as possible.
Vieira responded to that last message right away, saying "OK." The following day, Nhaga wrote up a proposed payment plan that went as follows:
Winning the Portuguese Super Cup: €5,000

Winning the league title: €100,000

Winning Champions League matches: €10,000 per group stage match, €30,000 per knockout round match

Winning domestic cup matches: €1,000 per match

Winning domestic cup finals: €5,000

Not-so-coincidentally, Benfica won that Champions League first leg.
The next email Marques provided was dated a month later, the day after Benfica were battered 4-0 in the second leg of their UCL tie with Dortmund. Vieira's note to Nhaga was simple: "What happened?"
Nhaga had a ready explanation for the loss, which was that he personally wasn't around to do the thing that needed to be done:
'This unhappiness has come from my absence from Guinea. Whoever was performing this, preparing for the game, did not do it at the right time, because he owed a master in Lisbon, 48 hours, stayed all the time waiting for communication and nothing! Only yesterday morning I communicated with him and it was late, I arrived at dawn.

The master was disappointed and now we will concentrate on the essentials, which is the league title and the Portuguese Cup. Thank you for your understanding and it will never happen again.'
The "master" here seems to be the actual witch doctor in question, the one who was unable to perform the pregame ritual when the stars were at the optimal alignment to allow Benfica to overcome their German opponents. Witchcraft is, after all, a delicate business.
It was after reading this final email that Marques announced that this was proof of witchery on behalf of Benfica. Witchcraft itself is never mentioned outright in the emails, but Marques felt comfortable making that assumption given that there's not really an alternative explanation of what else could be going on here.
Marques also took Vieira's "OK" response to Nhaga's second email to mean that Vieira would in fact pay Nhaga the fees the Guinean proposed. Taking for granted that Nhaga told the truth about his prior relationship with the club via Gomes da Silva during the 2015-16 season, Marques then said that Benfica had paid at least €175,000 over the past two years for the witch doctor's witch doctoring.
Marques closed his comments referencing the "monster" Benfica have created, the metaphorical "octopus" Porto have used to describe the many tentacles of influence Benfica—Portugal's version of Real Madrid or the Yankees—wield to maintain their clutch on domestic soccer:
An octopus is being created for what? They create this monster that allows Befica everything and nothing to the others, which creates a climate to their permanent benefit, and on top of that there is witchcraft? It's a backup of the octopus. If the octopus fails ... the master enters ... There are people for whom winning is everything.
Ominous stuff.
There is, of course, a less nefarious interpretation of all of this, one that appears supported by some additional info that's emerged since Marques's accusation.
Nhaga sounds like something of a con man, or at least someone trying to dupe someone else out of their money. That first email is so ridiculous that it's hard to imagine anyone taking it seriously. Vieira's own brief responses to Nhaga come off more dismissive than anything. Rather than a message of anger, the Benfica president's missive to Nhaga after the Dortmund loss seems like it was written somewhat in jest. Something more like "Hey, I thought you said you made a voodoo doll in the image of Marc Bartra and would stick a needle in its leg right when our attackers ran at him in the box, allowing us an easy couple goals? What gives?" than anything serious. And nowhere does Vieira or Nhaga actually agree to any payment.
Thus, rather than seeing in these emails evidence of Benfica paying up to add another, occult arm to the so-called octopus, it makes more sense to read it as a con artist trying to shake a big payday out of the club and the president waving him off in a lighthearted way. Or at the very least, Vieira not really buying what Nhaga was selling but content to lead him on a bit just in case the witchcraft did work and they could continue getting it for free. And indeed that seems to be the case according to Nhaga's own statements.
A Portuguese TV station found Nhaga in the aftermath of Marques's publicizing of those emails and the Guinean confirmed that he had in fact been in communication with Vieira. He also said that during his correspondence, Vieira "didn't believe in anything" and the club never accepted his terms, so the parties never agreed to any contract. Nhaga presumably could be covering for Benfica here, but that seems unlikely.
There is still the question of Nhaga's previous contact with Gomes da Silva. Marques claimed to have an actual, signed contract between Nhaga and the club for €75,000 for witchcraft services for the 2015-16 season, but it's unclear if that was real or not. And at any rate, as the Portuguese media has been quick to point out, there is no shortage of historical examples in Portuguese soccer of clubs appealing to black magic.
In the final analysis, Benfica's recent spell of domination is probably attributable to the club's staunch commitment to rooting out and developing young talent the world over using the most cutting edge techniques and technology more so than any sacrificial frogs burnt in their favor down in Guinea-Bissau. Or maybe the octopus slithered a tentacle up our ass too and we're only saying this at its behest. We await Porto's future investigations into the matter.
[Record]