The brackets are out. Make sure to join our Pants Party pool, and Download our Deadspin Printable Bracket. (PDF, of course.) And, after the jump, enjoy Storming The Floor's instant analysis. We'll be all over everything tomorrow. The tournament! Wee! (By the way, we're having a little trouble with the PDF brackets; we'll try to get 'er fixed ASAP.)
This feels a little bit like that moment after the State of the Union address, when a member of the opposition party comes on the screen and does a point-by-point rebuttal of the speech. Except that we at STF look a lot better than that guy Fred Thompson who rebutted the SOU as a Senator, and then went on to play the District Attorney on Law & Order.
Without further ado, here are the Selection Sunday seeds, snubs, and superlatives as seen by the gang at Storming the Floor.
Best Game: #7 Gonzaga vs. #10 Davidson. It's like hoops evolution. The upstart mid-major of yesteryear gets a taste of their own medicine by facing the upset-minded new guys.
Seeded Too High: Oregon, who many think shouldn't have been in at all, got a 9 seed in the South. Ernie Kent is on his 8 1/2th life.
G/O Media may get a commission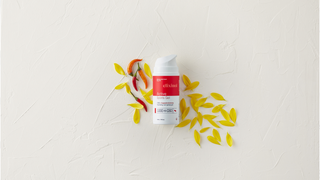 Seeded Too Low: Wisconsin gets a #3 seed after winning the Big Ten. Clemson also has a gripe after coming up just short in the ACC.
Who Got Screwed: Butler has to play South Alabama in Birmingham. Tennessee got the #2 seed in UNC's bracket despite being considered worthy of a #1 seed themselves. Arizona State doesn't make the tournament at all, while Baylor, who lost in the first round of the Big 12 tournament to horrible Colorado, get in.
Toughest Region: The East. UNC, Tennessee, Louisville, Notre Dame, Washington State. That's a lot of good basketball very early.
Easiest Road to the Elite Eight: Duke.
No. 1 Seed Most Likely to Miss the Final Four: Memphis. C'mon, they won Conference USA, for chrissakes. They played #7 seed Tulsa to win their tournament. No way.
Best Televised Reaction Shot: West Virginia's high-stepping, track-suited celebration was made for TV. And just so Bob Huggins. We must ignite this couch!
Worst: Memphis looked flat-out bored.
Basketball State: The state sending the most teams to the Big Dance is California. San Diego, UCLA, Stanford, USC, Saint Mary's College, Cal State Fullerton.
First Timers: UMBC, Portland State, American University, Texas-Arlington
Least Likely tournament teams: Coppin State - first team in with 20 losses. Georgia - played through wrath of god and absolute worst seed they could have to take the SEC.
Hot Trend: Mid-major vs. Mid-major. Gonzaga-Davidson, Western Kentucky-Drake, South Alabama-Butler. Gotta go through someone your own size to get your heavyweight shot this year.
Best Game Filled With "The Hills"-Style Drama: #6 USC vs. # 11 Kansas State. Beasley on Mayo. Two teams that underachieved a bit this year and we know for certain that one of them will get into the second round.
Upset Game Everyone Will Jump At But Won't Happen: George Mason over Notre Dame. This is not the same team that made the Final Four run. But they do have name recognition.
Game You Can Get Work Done During: Wisconsin vs. Cal State-Fullerton. I'm snoozing just thinking about it.
Potential Match-up CBS is Praying For: #1 UNC vs. #8 Indiana. Two all-time programs with enormous fan bases. Even casual fans will find something to like about this matchup.
MENSA game: #3 Stanford vs. #14 Cornell. If we substitute SAT scores for baskets, this could be one hell of a game.
Let's get this party started. Tons more tomorrow.