Sound the beef alarm! Because we've got some quality, long-simmering, slow-roasting beef in the Denver locker room after their 16-3 loss to New England, which likely put to bed any playoff hopes for the defending champion Broncos. There's no shame in losing to a team as good as New England, but this game went as so many have for the Broncos this year: excellent defense, anemic offense. And the defensive players can only take so much of it.
Here's how it went down, according to NFL.com:
When the beaten Broncos spilled into the locker room, before the door was opened to reporters and other outsiders, coach Gary Kubiak gathered his players and asked if anyone wanted to address the team. Veteran left tackle Russell Okung, who signed with the Broncos last March, stepped forward to speak, and cornerback Aqib Talib strongly objected. According to several witnesses, that set off a spirited shouting match between the team's defensive backs and offensive linemen — one which Kubiak had to diffuse before it turned ugly.

"Pretty much your classic offense vs. defense divide," as one Denver player described it.
ESPN reports that this isn't the first time in recent weeks that Denver's DBs and O-linemen have exchanged words after a loss, and you can understand the frustration. Denver is top-five in a whole mess of defensive stats, including yards allowed, passing yards allowed, and points allowed. Yesterday they held Tom Brady to season-lows in passing yards and completion percentage. "I can't believe that shit," cornerback Kayvon Webster said. "We held Brady to 16 and still lose? Has that ever happened?"
It wasn't enough, because the offense just couldn't do anything. Coming out of halftime, with it still a one-score game, the Broncos' first five drives resulted in five three-and-outs, for a total of nine yards. The Denver offense has now scored a single touchdown in its last 10 quarters, and put up just 13 points in the last two weeks, the franchise's lowest two-game scoring total since 1992. Asked what's been going wrong, CB Chris Harris Jr. told reporters, "y'all see what needs to get changed."
"It's definitely frustrating," safety T.J. Ward said. "When you kill yourselves with two early turnovers and you're not putting points up, it's hard to win games point-blank period. That's what we've been doing the last few weeks and as you can see we have two Ls on that side of the column."
G/O Media may get a commission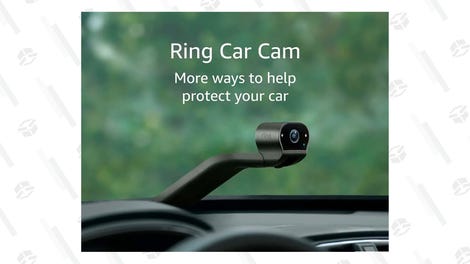 By losing two straight and three of four, the Broncos have slid out of the playoff picture. At 8-6, they can no longer catch the Raiders for the AFC West, and there's a traffic jam ahead of them for a wild-card spot. They're behind the 10-4 Chiefs, the 9-5 Dolphins, and the Ravens and Titans, both at 8-6 and both possessing tiebreakers over Denver.
The Broncos close the season at the Chiefs and home against the Raiders, and they've almost certainly got to win out while receiving some help. That's going to be tough, and it'll be tougher if they can't stop beefing in the locker room. Von Miller's on it, though:
"There's not going to be any friction. I'm the partition here. It's just a tough loss. You've got grown men in here," outside linebacker Von Miller said. "We've got two big games left and I'm not going anywhere."