Dwayne Bowe is a "healthy inactive" for Raiders-Browns this afternoon, meaning there isn't really anything wrong with Bowe, beyond his fundamental inability to play football well, but the Browns are sitting him anyway. This is only one of several stupid moving parts in the stupid fakakta machine that is the Cleveland Browns, who are a delight.
So to recap quickly: In March, the Browns signed the now-31-year-old Bowe to a two-year, $12 million contract ($9 million guaranteed), despite Bowe having been cut by the Chiefs, having not registered more than 60 catches or 800 yards in three seasons, and having gone all of 2014 without catching a touchdown, contributing greatly to the best running gag in the NFL.
Cleveland also kept Bowe around ahead of Terrelle Pryor, who isn't much, but remains fast as hell—and with Johnny Manziel chucking 50-yard bombs any time he isn't nailed to the bench, that's something.
Back to reality: Bowe has no catches in two games, and so far has been targeted only once—a deep-middle post route in the Titans game on which Bowe was badly late to his window. And it looks like that's it. That's his season.
Which would all be funny enough, except, being the Browns, the incompetence in fact goes much deeper. You might wonder what GM Ray Farmer and the Cleveland front office have to say for themselves, being newly installed—possibly because of a Jimmy Haslam tantrum after his crush on Greg Schiano went unattended—and now having wasted money, time, and roster space on such a flop. Except, he can't. Farmer, you'll remember, is still serving the dumbest four-game suspension there ever was.
G/O Media may get a commission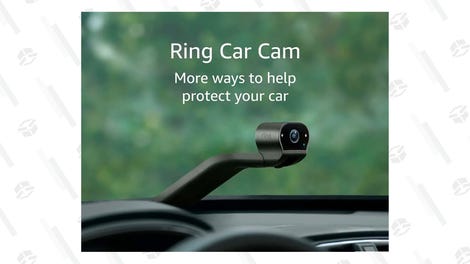 As ProFootballTalk reminds us:

At this point, the Browns might be holding off on cutting Bowe only because General Manager Ray Farmer is currently serving a suspension, and cutting a player who just got a $9 million guarantee in March is a move that the G.M. needs to approve.
The short version is that Farmer broke league rules forbidding contact from the booth to the sidelines by texting assistant coaches to bitch about Kyle Shanahan's offense and moan about Johnny Manziel sprouting lichen on the bench. (In an added bonus, this week, the Browns have shipped Manziel right back to his cave, despite the returning starter being Josh McCown.) And this is why the Browns can't or at least haven't cut Dwayne Bowe.
Photo via AP Images