The Cleveland Browns 2014 Coaching Search of Sadness (sponsored by Pilot Flying J) appears to be entering its final days, with a pair of surprise entrants: one guy who had previously taken his name out of the running, and another that many assumed would never coach in this league again.
(Here, I must make clear that this is not meant to pile on the Browns. But when you shockingly fire your first-year head coach, leave the position unfilled for nearly a month, and get turned down by multiple candidates, including your first choice, people are going to pay attention—especially during a week when there's zero actual football news.)
The rumors are flying fast and furious out of Cleveland. The Browns have reportedly re-opened talks with Patriots assistant Josh McDaniels, who took himself out of contention for the gig after a day-long interview earlier this month. Cleveland loved him, apparently, but reports claim McDaniels withdrew after being told he wasn't the Browns' first choice. (That first choice was reportedly Denver OC Adam Gase, but on Tuesday Gase announced he's staying in Denver.)
And then there's Greg Schiano. On the same day Darrelle Revis said Bucs players "didn't like coming to work," the Browns braintrust was in Florida meeting with Schiano. Yes, he's the last person out there with head coaching experience, and yes, he's probably learned you can't treat NFL players like you do college kids, but why bother? There are plenty of candidates out there who won't make your team (more of) a punchline. And sure enough, most (but not all!) reports indicate that Schiano won't be hired.
G/O Media may get a commission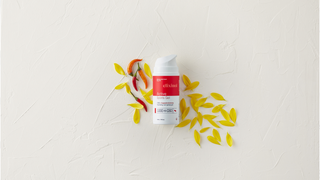 Which brings us to Mike Pettine, the man most likely to actually become the next Browns coach. The Bills DC is a safe, competent choice, and if Cleveland gets him, fans should be perfectly satisfied with the hire. (Though not necessarily with the three weeks longer than necessary it will have taken.) Pettine, who spent eight years on Baltimore's staff and three more with Rex Ryan in New York, is reportedly going to have his third interview today, and if all goes well, could be hired by the end of the day.
This has been your Browns coaching search update. Please check back later when the Browns inevitably piss off Pettine and are forced to interview Marion Campbell and David Shula.