It took 28 seconds for the Bruins to score first in Game 2 of the Eastern Conference finals. It took even less time than that for Sidney Crosby and the Penguins to shit their pants.
Brad Marchand's breakaway goal might have happened before some Yinzers had a chance to pay for their I.C. Lights and take their seats, but it resulted because Crosby sloppily tried to bat at a bouncing puck. In Game 1, Bruins goalie Tuukka Rask made some nifty saves and the Pens had four shots clang off the post, so one had to figure things were going to even out the next time around. But last night's Game 2 was a thorough thrashing. It's a cliche to suggest an early gaffe like Crosby's set a tone in a game that still had more than 59 of its 60 minutes to go, but on this night, it was true. Boston has taken two games on the road—and with stunning, efficient ease—because the Bruins play the sort of style the Penguins' stubbornly refuse to.
Pens fans can bitch about whether Tomas Vokoun or Marc-Andre Fleury will start Game 3, but what's happening in this series has nothing to do with Pittsburgh's goaltenders. Through two periods last night, the team with Crosby, Evgeni Malkin, James Neal, Jarome Iginla, and Pascal Dupuis had managed just 13 shots. And this was after it had been shut out in Game 1. By the time Pens coach Dan Bylsma lifted Vokoun late in the first period last night, one had to wonder whether his intention was to have him play on one of the forward lines.
The Penguins came into the series averaging a robust 4.27 goals per game in these playoffs. But NBC Sports Network put together a pretty good slapstick reel of them from Game 2, where they looked more like they had never even laced up skates before:
That's not to say this is all on the Penguins for skating into one another. Look again at that video above. Every time the puck reaches Boston's blue line, the Bruins are there with plenty of reinforcements—two defenders, sometimes three. Zdeno Chara logged more ice team than any other player on either team last night, but he and the Bruins' other defensemen—Dennis Seidenberg, Johnny Boychuk, Andrew Ference, Adam McQuaid, Torey Krug—have given the Pens no room to maneuver into the Boston zone. And rather than dump the puck to try to allow its forecheck to generate chances by cycling, Pittsburgh just kept skating right into trouble.
G/O Media may get a commission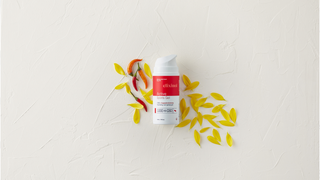 Now consider how the Bruins have handled the puck. They had just two giveaways last night to the Penguins' 12, in large part because they're not trying to force the issue. On their third goal, Milan Lucic caught the Penguins flat-footed with an odd-man rush. Even after he got the puck to Nathan Horton on the wing, the Penguins never recovered. Horton quickly got the puck back to Lucic, who only had to drop it between his legs for Horton and David Krejci to play keep away long enough for Krejci to have an easy look at an easy goal:
The Kings and Devils reached the finals last year by playing an aggressive, forechecking style that takes advantage of the lax officiating of the latter playoff rounds, when teams also tend to see better defensemen. It's taxing, but it can work when a team has depth. The Bruins are making it work. And the Penguins?
Last night, just after Brandon Sutter (Brandon Sutter!) became the only Pens player to score in either game, Jaromir Jagr knocked down Brooks Orpik and took the puck from him before dropping it off for Patrice Bergeron. At the bottom of the screen, Marchand and Matt Cooke were going at it—and nothing's more indicative of the Penguins' stubbornness than Matt Cooke being Matt Cooke.
But rather than continue to bait Cooke, Marchand turned around, skated up ice, and filled a lane to take an easy pass from Bergeron that he blasted up over Fleury's left shoulder.
At that point, Pittsburgh's best chance to get back in this game was over a mere 25 seconds after it began:
The Penguins have tons of talent, but the Bruins have four outstanding lines, and they've figured out it's best to have them forecheck like crazy. The irony is that for all their wondrous skill, the Penguins are deep enough to do it, too. They're just running out of chances to prove it.
Photo credit: Getty