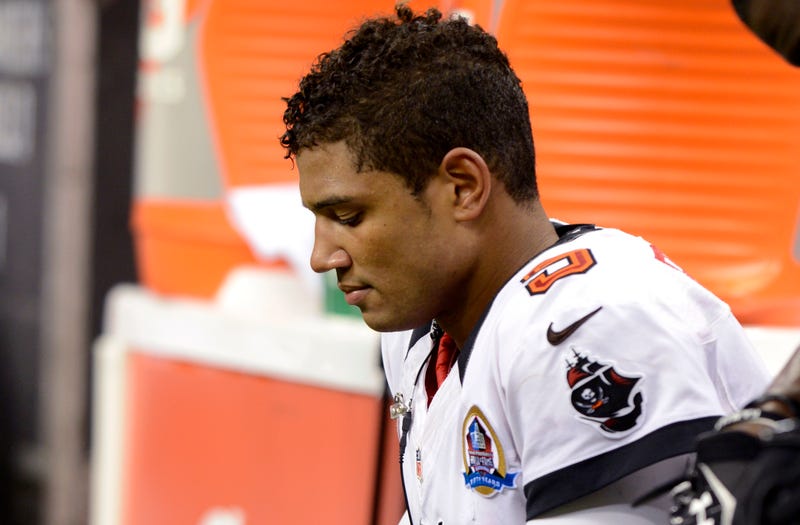 So, that whole trying to trade Josh Freeman thing? Turned out nobody wants to give up a draft pick for a backup QB with league-worst stats who's still owed $6.2 million.
Adam Schefter has the news that the Bucs have simply cut Freeman rather than keep him around as a distraction. He'll still get his money, and be free to sign with another team, and in exchange the Buccaneers can maybe fly under the radar for a little while.
Though the Bucs couldn't get a nibble on Freeman even after calling all 31 other teams, he'll surely sign on somewhere fairly quickly. His value has taken a hit, but this is more an indictment of the Bucs' lack of leverage: With leak after leak coming out of Tampa and smearing Freeman as a selfish, malcontent drug user, the Buccaneers merely signaled to the league that they were desperate to move him. GMs aren't stupid, and knew they would eventually get a shot at signing him without giving up anything of value.