Each week during college football season we put the conventional polls to shame by ranking every FBS team from 1-125, by whatever standard we see fit. As always, last week's rankings were not consulted.
1. ALABAMA (9-0). God bless A.J. McCarron, owner of two national championship rings, future NFL millionaire, significant other to a beauty queen featured in the swimsuit issue, public face of a universally acknowledged juggernaut ranked No. 1 by substantial margins in every major poll this season, who still managed to tell reporters with a straight face after Saturday's methodical, blowout win over LSU, "We've got a lot of people doubting us." Since McCarron arrived on campus five years ago, Alabama has entered exactly one game as an underdog, in the 2011 BCS title rematch against LSU. But it's kind of impressive, in a way: Continuing to nourish a delusional "us against the world" mentality in the face of every conceivable shred of evidence to the contrary is the true mark of a fully Sabanized champion.
2. FLORIDA STATE (9-0). FSU scored 59 points against Wake Forest Saturday despite gaining just 296 yards of total offense, easily the most points since the turn of the century by a team that finished with less than 300 yards. (The previous best: 51 points by LSU against UL-Monroe in 2010.) Of the Seminoles' eight touchdowns for the game, three came courtesy of the defense and special teams–one each via interception, fumble return and kick return—and three others came on drives that began inside the Wake 15-yard line. I mean, if you have to defend Jameis Winston, anyway, at least put up the pretense of making the man work.
3. STANFORD (8-1). Is this too forgiving for a team that lost to Utah? Probably. But there's plenty of time still for revision. For now, the Cardinal's steamroller win over Oregon stands as the most relentless ass-kicking of a top-shelf opponent we've seen or will see this year. In 2013, you're not supposed to be able to line up foot-to-foot on the offensive line and commence driving the No. 2 team in the nation into the sea, four yards at a time. But Stanford did it: After punting on their first possession, the Cardinal scored on their next six, including a pair of 96-yard marches in the first half and a 14-play slog in the second that chewed up half of the third quarter. Altogether, they converted 14 third downs, amassed a 25-minute advantage in time of possession and pounded out 274 yards rushing despite a long gain of just 16. That kind of physical domination may not be sustainable—I'll go ahead and say it is definitely not sustainable, at least to such an extreme degree—but to pull it off in the biggest game of the year is damn impressive.
G/O Media may get a commission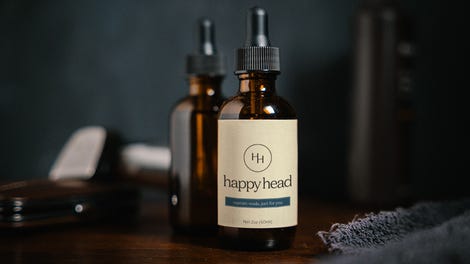 4. BAYLOR (8-0). Last week's win over Oklahoma was a high-water mark in Baylor history—just take a second to consider the fact that Baylor covered a double-digit spread against Oklahoma with two touchdowns to spare—a line you'll hear often over the next few weeks as each successive victory nudges the bar a little higher. But the most encouraging aspect of the victory was how far it strayed from the up-tempo/shootout narrative: It took the Bears the entire first half to ramp up to speed offensively, and they never really hit full-throttle. Defensively, though, they looked the part, holding the Sooners to their fewest total yards (237) since 2007, and fewest yards per play (3.4) since 2005. Not that the offense needs much back-up, but it's nice to know that if the defense has to hold the line for a quarter or two, it's there.
5. OHIO STATE (9-0). Wide receiver Evan Spencer stirred up just enough shit with his tongue-in-cheek prediction that Ohio State would "wipe the field" with all comers to earn an indefinite media ban from a "disappointed" Urban Meyer, but make no mistake: The Buckeyes are out for blood. What choice do they have? Although they're on deck for the championship game in the current BCS standings in case Alabama or Florida State shows up to the stadium late or comes down with a team-wide case of mono or something, they also have a significantly weaker schedule down the stretch than the two teams on their heels, Baylor and Stanford. The computer polls are already breaking for Stanford at No. 3 based on the Cardinal's surplus of quality wins; if Ohio State shows any vulnerability whatsoever against Illinois, Indiana or Michigan, the human polls will have an opportunity to follow suit.
The best-case scenario for OSU, within reason, is a loss by Alabama or Florida State + a loss by Baylor + one-loss Michigan State in the Big Ten championship game. If it comes down to choosing between one-loss Stanford and undefeated Ohio State, with its best win of the season fresh on voters' minds, my guess is they'll break for Ohio State. On the other hand, if the Spartans drop a second game between now and December, or Nebraska or Minnesota (!) makes it to Indy instead, that's a major blow to the Buckeyes' claim on a quality win. And we're still several improbable twists from that making the slightest difference, anyway.
6. OREGON (8-1). Stanford's ball-hogging approach was so successful it seemed like Oregon's warp-speed attack spent all night stuck in mud, which is partly true: The Ducks didn't score until a brief, futile burst in the final five minutes. But they did move the ball, crossing midfield into Cardinal territory on six of eight possessions, including four of the first five. The problem was finishing—with the ball in scoring position, the Ducks failed on 4th-and-goal inside the 10-yard line (first quarter); fumbled at the Stanford two (second quarter), then fumbled again inside the Cardinal 30 (third quarter). True, those failures were all forced errors created by the Stanford D. But if even one of them had resulted in a touchdown, the narrative this week would be very, very different.
7. MISSOURI (9-1). It's tempting to jump ahead to Mizzou's chances of upsetting Alabama in the SEC championship game, and from there its potential of crashing the Big One as the token SEC juggernaut. But the Tigers are still very much on the clock in the East Division. A loss at Ole Miss or Texas A&M could lead to a three-way clusterfuck in the standings with Georgia and South Carolina, or bounce Missouri from the race entirely. (If Ole Miss beats Mizzou, Auburn beats Georgia and South Carolina beats Florida, the Gamecocks are division champs regardless of what happens between Missouri and A&M.) But the fact that Missouri is prominently involved in every relevant scenario in late November—with its starting quarterback still sidelined by a bad shoulder, no less—is a victory in itself.
8. AUBURN (9-1). Auburn has the same darkhorse potential as Mizzou, and a more direct path to fulfilling it: Ambush Alabama in the Iron Bowl, and the Tigers will vault alongside Stanford as one-loss teams with legitimate championship potential heading into the SEC title game. But for that to happen, Nick Marshall is going to have to deliver as a passer for a change—he's attempted a grand total of 16 passes the last two weeks—beginning with this weekend's trip to Georgia, which has outscored Auburn the last two years by a combined 76 points.
9. CLEMSON (8-1).
10. ARIZONA STATE (7-2). Mercifully, we're down to the final weeks in the hapless, tortured reign of the BCS. If the Series really wants to go out with a bang, though, the ultimate, all-time troll job would involve a scenario in which Arizona State's bizarre, controversial win over Wisconsin in September winds up being the decisive edge that pushes Stanford into the BCS championship game over Ohio State. It's a long shot, but not impossible: If Bama or FSU takes a bullet down the stretch, the Buckeyes and Cardinal are close enough in the standings that the marginally increased value of Stanford's win over Arizona State + the marginally decreased value of Ohio State's win over Wisconsin as a result of that game—and of the confusion in the final seconds, specifically—could be the difference in who plays for the title. I haven't worked out the math, exactly, but we're allowed to dream, aren't we?
11. WISCONSIN (7-2). Speaking of the Badgers, I've been waiting for an excuse to bring their ranking here in line with my intuitive sense that they're really freaking good, and they finally provided it Saturday by thumping BYU in a random, September-y non-conference game. Of course they had to go outside of the Big Ten to pick up a quality win: Aside from down-to-the-wire losses to Ohio State and Arizona State—both on the road, both competitive throughout—Wisconsin has only played one other team with a winning record, Iowa. (The conference schedule excludes the heavy hitters from the Legends Division, Michigan State, Nebraska and Michigan, a bigger boon to those teams than to Wisconsin.) But the advanced stats at Football Outsiders have been wild about the Badgers all season, and they wouldn't look out of place at all in their fourth BCS game in as many years.
12. UCLA (7-2). One of the most persistent questions for UCLA has been the absence of reliable playmakers aside from quarterback Brett Hundley: Through nine games, Hundley is the team's leading rusher, and the most productive tailback, Jordon James, has missed four full games to injury. Against Arizona, the Bruins may have found that guy in true freshman Myles Jack, who went for 120 yards on just six carries, including a 66-yard touchdown that marked UCLA's longest run of the season. Which brings them to an entirely new problem: What if the answer on offense is also one of the most reliable playmakers on defense? Before his cameo in the backfield, Jack was tied for the team lead in solo tackles as a full-time linebacker, a role he performed with the usual aplomb (eight tackles, one TFL, two passes broken up) on Saturday night. How many carries can he handle?
13. TEXAS A&M (8-2).
14. SOUTH CAROLINA (7-2).
15. OKLAHOMA STATE (8-1).
16. CENTRAL FLORIDA (7-1). Barring an inexplicable collapse, UCF effectively wrapped up a BCS bid Saturday by holding off Houston, 19-14, with first place in the BIG AMERICA on the line. With that, and a road win over Louisville already in the books, the only remaining obstacles between the Knights and a cartoonishly large check are Temple, Rutgers, South Florida and SMU, and with the tiebreaker on their side they can even afford to lose one of those. The early consensus is pointing toward the Sugar Bowl, which is just fine. Even if the game isn't worth much, the prospect of George O'Leary in New Orleans for a week has very high potential.
17. MICHIGAN STATE (8-1).
18. OLE MISS (6-3).
19. GEORGIA (6-3).
20. LSU (6-3).
21. TEXAS (7-2).
22. OKLAHOMA (7-2). Here's a question you really don't want to be answering as a head coach in mid-November: Who's your starting quarterback? In a reprise of their loss to Texas, the Sooners' game plan against Baylor looked like a throwback to 1982, only without anyone remotely resembling Marcus Dupree touching the ball. Instead, QBs Blake Bell and Trevor Knight took turns running the read option to nowhere—13 carries, 22 yards between them—while hardly bothering to pretend Bell posed any kind of threat with his arm. (Judging from his efforts earlier in the season, Knight's arm poses a greater threat to his own team; he didn't attempt a pass in Waco.) At various points this year, Bell and the ground game in general have been productive, although they've dramatically curbed his role as a a rusher in an apparent effort to make him over as a pocket slinger in the mold of Sam Bradford and Landry Jones. Nine games in, the offense as a whole still seems uncertain on which side of that line it wants to fall.
23. MIAMI (7-2).
24. FRESNO STATE (9-0). Fresno has me torn between my conviction that all undefeated teams have punched their ticket to the next level, ipso facto, and my certainty that the Bulldogs in a BCS bowl will be lambs to the slaughter. This week, they come in at No. 14 in the standings, well above the necessary threshold to secure a big-money bid under Series rules; if they win out, they're effectively guaranteed a spot. But I wonder how many of the voters who have them slotted that high bothered to look past the zero in the right column and take a closer look at the wins in the left. Fresno's best game is either a one-point win over Rutgers, in overtime, or a one-point win over Boise State. There's also the matter of being pushed to the brink at San Diego State and nearly falling victim to the biggest comeback ever at Hawaii. The Bulldogs have looked pretty good against the rock-bottom likes of Idaho, UNLV and Nevada; against opponents with a pulse, it's been a dead heat to the gun. If somebody doesn't inch them out soon (I'm looking at you, San Jose State), the Fiesta Bowl is going to be a bloodbath.
25. LOUISVILLE (8-1).
26. WASHINGTON (6-3).
27. BYU (6-3).
28. NOTRE DAME (7-3). All-American DE Stephon Tuitt was flagged and ejected on the first play of the second quarter against Pitt for this hit:
Ejected, man. Unlike many dubious targeting calls, Tuitt's DQ was upheld upon review, leaving the Irish without their two best defensive linemen—starting tackle Louis Nix III sat out with an injury—for the final three quarters. (The call was later defended by the ACC as the correct interpretation of the rule.) From there, Pitt went on to score on the same drive, and added three more touchdowns in the second half for a 28-21 upset. I dunno, maybe the refs were as queasy over the thought of the Irish in another BCS bowl as everyone else.
29. USC (6-3).
30. NORTHERN ILLINOIS (10-0).
31. DUKE (7-2).
32. VIRGINIA TECH (7-3). It's been a while, but back when scouts were touting Logan Thomas as the next big thing, Saturday's season-saving win over Miami is what they had in mind. In the previous two games, Thomas played the goat in losses to Duke and Boston College, accounting for four turnovers in each. Against the Canes, though, he was nearly flawless, hitting 25-of-31 for 366 yards, two touchdowns and zero giveaways, setting season highs for completion percentage and pass efficiency in a steady rain. Even more encouragingly, he got some long-awaited support from tailbacks Trey Edmunds and J.C. Coleman, who combined for 142 yards on 36 carries. Still, Thomas has accounted for 75 percent of Tech's total offense this season, the largest share of any FBS player.
33. GEORGIA TECH (6-3).
34. HOUSTON (7-2).
35. VANDERBILT (5-4). Saturday's beatdown at Florida marked Vanderbilt's first win over the Gators since 1988, first win in Gainesville since 1945 and first season ever with wins over Florida and Georgia. If the Commodores win out against Kentucky, Tennessee and Wake Forest, then match last year's nine-win breakthrough in a bowl game—against a significantly tougher schedule this time—coach James Franklin should be awarded the key to every city in the conference.
36. ARIZONA (6-3).
37. OREGON STATE (6-3).
38. UTAH (4-5). The record is easy to dismiss, but every other indicator suggest Utah is actually pretty good: Even at 4-5, the Utes rank in the top 30 according to Jeff Sagarin and the top 20 according to Football Outsiders, mainly on the strength of a schedule Sagarin ranks as the most difficult in the country. In eight games against FBS competition, all eight have been against teams that are currently at least two games above .500, and six of them have been decided by a touchdown or less. Aside from solid wins over Stanford and BYU, Utah has also gone down to the wire with Oregon State, UCLA and Arizona State, taking the Beavers to overtime in September and leading Arizona State well into the fourth quarter on Saturday before losing both. Once it learns how to finish—which probably coincides with QB Travis Wilson cutting his sky-high interception rate—this is a poll-worthy team. But the same goes for most of the Pac-12.
39. MINNESOTA (8-2). Minnesota and Penn State have only played 13 times, all since 1993, so the Governor's Victory Bell is not exactly the most hallowed totem on the agenda. (The Gophers also play for the rights to a jug, an axe and a golden pig, all of which have been around for at least 65 years.) Still, whatever happened to old-fashioned craftsmanship?
The Big Ten didn't have its own TV network back in the day, but you can damn well guarantee this never would have happened to the Slab of Bacon.
40. NEBRASKA (7-2).
41. MICHIGAN (6-3). Did you hear the one about the guy who was so depressed by the Michigan offense he cited Al Borges' play-calling as the reason he was "super drunk" while driving? Although the story is only making the rounds this week, it actually happened before Saturday's debacle against Nebraska, in which the Wolverines were held to negative rushing yards for the second week in a row in a 17-13 loss; the driver in question was sauced in the wake of an even grislier loss at the hands of Michigan State on Nov. 2. (Prior to that, the last FBS team to finish in the red in consecutive games was San Jose State in 2008.) If his family doesn't intervene, by the end of the Ohio State game he's going to be on embalming fluid.
42. IOWA (6-4).
43. KANSAS STATE (5-4).
44. TEXAS TECH (7-3).
45. BALL STATE (9-2).
46. BOISE STATE (6-3).
47. PITTSBURGH (5-4).
48. WASHINGTON STATE (4-5).
49. EAST CAROLINA (7-2).
50. FLORIDA (4-5.) The most coveted prospect in the 2014 recruiting class, Da'Shawn Hand, made a last-second trip to Gainesville over the weekend, just days ahead of his final decision between Florida, Alabama and Michigan. Not that anyone really expects him to opt for the Gators after hearing the home crowd howling for Will Muschamp's head during a lopsided loss to Vanderbilt, but lord knows they need something to look forward to.
51. MISSISSIPPI STATE (4-5).
52. TENNESSEE (4-6).
53. UTAH STATE (6-4).
54. NAVY (5-4).
55. PENN STATE (5-4).
56. INDIANA (4-5). My biggest regret as a viewer this season has been the lack of opportunities to watch Indiana, a bad team that is nevertheless committed to turning every game into the gridiron equivalent of a death-defying motorcycle jump. In their last six games, the Hoosiers have combined with opponents to score 73 points (Missouri), 68 points (Penn State), 70 points (Michigan State), 110 points (Michigan), 81 points (Minnesota) and 87 points (Illinois), easily the most entertaining span this season by a team with a 2-4 record therein. How can you not love a team that is capable of this?
That was in a winning effort! Screw the records: If Indiana comes up short of six wins, is there a petition or something we can sign to give Iowa's bowl bid to the Hoosiers? Think of it as a public service.
57. NORTHWESTERN (4-5).
58. RUTGERS (5-3).
59. CINCINNATI (7-2).
60. BOSTON COLLEGE (5-4).
61. SYRACUSE (5-4).
62. NORTH CAROLINA (4-5).
63. MARYLAND (5-4). Maryland is this week's occupant of the CRATER OF MEDIOCRITY, the depressing hole at the dead center of the rankings, an apt description for the mindset a team that just failed to score a touchdown against Syracuse. (This is what happens when your top three receivers are all out with season-ending injuries, one of them after being literally hit by a bus.) On Oct. 1, the Terps were 4-0 and ranked 25th in the AP poll. Six weeks later, the only thing between them and a five-game losing streak in ACC play is a missed field goal by Virginia at the end of a game the Cavaliers thoroughly dominated statistically. I guess even the voodoo curse on Randy Edsall is no match for the death spiral at UVA.
64. TOLEDO (7-3).
65. BOWLING GREEN (6-3).
66. BUFFALO (7-3).
67. OHIO (6-3).
68. LOUISIANA-LAFAYETTE (7-2).
69. NORTH TEXAS (7-3).
70. RICE (6-3).
71. MARSHALL (6-3).
72. SAN JOSE STATE (5-4).
73. WEST VIRGINIA (4-6).
74. TCU (4-6).
75. ILLINOIS (3-5). Last time Ohio State came to Champaign, in 2011, Illinois was 6-0 and ranked 16th nationally opposite a lame-duck Buckeye outfit that limped in with three losses in its last four. OSU managed to win that one despite completing a single pass, marking the first entry in an ongoing, 19-game Big Ten losing streak for Illinois spanning two full calendar years. Appropriately enough, the Buckeyes are back in town this weekend to bookend the streak at twenty. Just close your eyes real tight, Illini fans, and keep repeating to yourselves, "Only one more week till Purdue, only one more week till Purdue, only one more week…"
76. TULANE (6-4).
77. MIDDLE TENNESSEE (6-4).
78. TEXAS-SAN ANTONIO (5-5).
79. SAN DIEGO STATE (5-4).
80. COLORADO STATE (5-5).
81. UNLV (5-5).
82. ARKANSAS (3-7).
83. COLORADO (3-6).
84. WAKE FOREST (4-6).
85. N.C. STATE (3-6).
86. VIRGINIA (2-8). Saturday's visit from North Carolina was the Cavaliers' last chance to pull out of a season-long tailspin against a fellow ACC also-ran. Instead, they rolled over and laid down for a thorough, 45-14 trouncing at the hands of a backup quarterback in his third career start. (This, just one week after rolling over and laying down for a 59-10 trouncing at the hands of Clemson.) With eight consecutive losses against FBS competition, Mike London is down to two chances to show something, anything positive to save his job: At Miami on Nov. 23, followed by the annual hate date with Virginia Tech a week later. I recommend the Cavalier Marching Band start learning a nice dirge.
87. WESTERN KENTUCKY (5-4).
88. ARKANSAS STATE (5-4).
89. TEXAS STATE (6-3).
90. TROY (5-5).
91. LOUISIANA-MONROE (5-5).
92. SMU (3-5).
93. WYOMING (4-6). Another thing you will never, ever see in a million years in the NFL? A random midnight game featuring a wide receiver coming face-to-face with a live pony named "Cowboy Joe" in the end zone.

"Pass interference, horse."
On a more somber note, what a terrible story about those hikers who went missing in the Wyoming end zone.
94. KENTUCKY (2-7).
95. CALIFORNIA (1-9).
96. IOWA STATE (1-8).
97. KANSAS (2-7).
98. NEVADA (3-7).
99. NEW MEXICO (3-6). The Lobos piled up 451 yards rushing Saturday in a 45-37 win over Air Force, completing a single, solitary pass in the process. (Of course the lone completion went for a 28-yard touchdown.) New Mexico is actually the second team to win a game this season with one completion, following Army's 35-16 win over Louisiana Tech in September.
100. FLORIDA ATLANTIC (3-6).
101. LOUISIANA TECH (4-5).
102. SOUTH ALABAMA (3-5).
103. SOUTH FLORIDA (2-6).
104. PURDUE (1-8). If nothing else, at least the Boilermakers can take solace that the worst is (probably) behind them. God help them if it's not: Saturday's loss to Iowa was their eighth straight against FBS competition, and the first in nearly a month to feature a touchdown by the Purdue offense. (The Boilermakers also took their first red-zone snaps Saturday since a Sept. 28 loss to Northern Illinois, leading to said touchdown in the second quarter. They didn't get back.) But all eight of those opponents are bowl-eligible teams currently sitting at least two games above .500, and six of them have been ranked at some point this season. Now, the schedule lightens significantly, for a trip to Penn State and conceivably winnable dates with Illinois and Indiana. If they can't score against the Hoosiers, in red zone or otherwise, they're even worse than advertised.
105. MEMPHIS (2-6).
106. AKRON (3-7).
107. CENTRAL MICHIGAN (3-6).
108. KENT STATE (2-8).
109. ARMY (3-7).
110. TULSA (2-7).
111. UAB (2-7).
112. AIR FORCE (2-8). A bowl game was already out of the picture, the first time in seven years under coach Troy Calhoun the Falcons have failed to make the postseason cut; now, Saturday's loss to New Mexico lowers the bar a little more: With eight losses, the Falcons have already matched the worst season at the academy since 1980, with two games left (against UNLV and Colorado State) to match or break the record for futility.
113. HAWAII (0-9).
114. IDAHO (1-9).
115. TEMPLE (1-8).
116. CONNECTICUT (0-8).
117. UTEP (1-8).
118. EASTERN MICHIGAN (2-8). Barely 24 hours after their head coach was fired for an unhinged tirade in which he was caught on tape calling his players "quittin' ass bitches" and "little faggot bitches" for whom he has no respect*, the Eagles rallied from a fourth-quarter deficit to beat Western Michigan in overtime, 35-32. (Official attendance: 2,177.) Somewhere, Ron English is sitting quietly, nodding in satisfaction over the vindication of his unorthodox motivational techniques. The university knows where to send his bonus.
(*There's much to analyze in this career-killing moment, including the fact that English later apologized specifically for using a homosexual slur, as if telling his players "I don't give a fuck about you" would have been fine if the message had been delivered with more tact. If the Detroit News is accurate about the timing, though, the most shocking aspect of the diatribe is that it was delivered just a few days after an Eastern Michigan player, Demarius Reed, was murdered in a suspected robbery on Oct. 17. Toward the end of the audio, English complains "You just come out here on Thursday and fuck around, come out on Wednesday and fuck around," apparently having never stopped to consider that there may be a perfectly valid reason for their heads to be elsewhere, and for his to be, too.)
119. WESTERN MICHIGAN (1-9). Seriously, though, under any circumstances losing to Eastern Michigan is a horrible, horrible loss.
120. MASSACHUSETTS (1-8). So guess where that leaves the team that lost to Western Michigan? At least the Minutemen were close enough in that game to exhibit some gusto, going down on a failed two-point conversion to win. Their other seven losses have come by an average of four touchdowns apiece.
121. NEW MEXICO STATE (1-9).
122. FLORIDA INTERNATIONAL (1-8).
123. MIAMI, OHIO (0-9).
124. GEORGIA STATE (0-9).
125. SOUTHERN MISS (0-9). USM committed four turnovers Saturday and failed to score a touchdown until the final minute of a 36-13 loss at Louisiana Tech, which is about as well as it's gone for the Golden Eagles this year: Four of their previous five losses came by at least 40 points. (After 21 straight losses, going into the fourth quarter within two touchdowns of the fifth-place team in C-USA's West division is a borderline triumph.) For the season, Southern Miss ranks dead last nationally in both giveaways and overall turnover margin, and stands as the most lopsided victory of the season for eight consecutive opponents.
Matt Hinton writes about college football for Football Outsiders and SB Nation's Football Study Hall. Follow on Twitter, @MattRHinton.