For days, we've been hearing about how the New York Knicks were targeting free-agent power forward Greg Monroe, so this morning's report that Monroe has chosen to sign a max contract with the Milwaukee Bucks comes as a bit of a surprise.
Monroe's not exactly the kind of player one imagines being worth a max contract—he's never been anything other than a disaster on defense—but he's just 25 years old and an undeniably skilled offensive player. It will be fun to see how Jason Kidd uses him in Milwaukee, and the Bucks are now even more fun/weird than they were yesterday. Everyone on the roster is huge, and Kidd should have some interesting lineups to play with—I'm imagining an MCW-Middleton-Parker-Giannis-Monroe "small ball" lineup being very strange and fun.
As for what this means for the Knicks, it really depends on how much money they offered Monroe. According to USA Today's Jeff Zillgitt, New York did not offer Monroe the max, which would mean he didn't mush them in favor of Milwaukee solely for basketball reasons. But Bleacher Report's Howard Beck reports that Monroe got a max offer from every team he met with, including the Knicks and Lakers. If L.A. and New York really did throw the max at Monroe and he spurned them for cold-ass Milwaukee, that's pretty embarrassing, and also in line with the general theme of this year's free-agency period, which is that nobody seems to be all that charmed by the bright lights of Los Angeles and New York anymore.
G/O Media may get a commission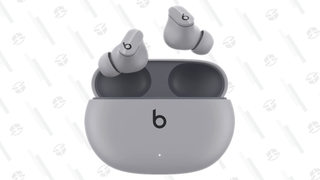 Either way, the Knicks and Lakers still have a lot of money to spend, and not splurging/missing out on Monroe can look wise if they find a better way to use that money. We'll see how that goes: