Maybe the Canadiens got bored with going 6-0 against the East to start the season. So last night they welcomed the Blues, the first-place team in the West and on a four-game winning streak of their own, and shut them out.
"This is a well-coached, disciplined, play-the-game-the-right-way team; they're going to be a bear all year for everybody," Blues coach Ken Hitchcock said.
Montreal held off a strong St. Louis first period, and goals from Max Pacioretty, Alex Semin (his first as a Hab), and Torrey Mitchell were more than enough for Carey Price. Price, the reigning everything winner, now has two shutouts in three games, and is playing out of his mind.
Going 7-0 to start a season (all in regulation) is a rare thing. It'd only been done six previous times in NHL history, and not since the 1994-95 Penguins. But whatever history the Canadiens are making, it's earned: they've been dominant through seven games, outscoring opponents by 16 over that time and racking up the league's best unblocked shot differential. The scoring is coming from everywhere, with 11 different players racking up at least three points. But it all comes back to Price.
Carey Price is the best goaltender in the world right now, and probably has been for a couple of years now. He's allowed just six goals in his six starts, boasting a .966 save percentage. It's shaping up to be a special season, and he'll be having a kid in the playoffs.
G/O Media may get a commission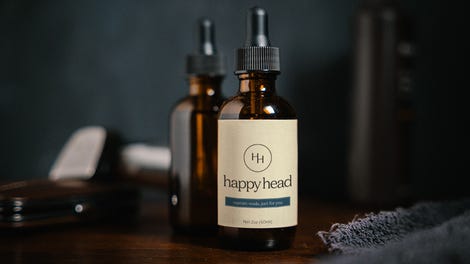 But these Habs feel a little different than years past, in which they went through stretches they couldn't score and relied on Price's brilliance to bail them out. On their way to 7-0-0 they've had just a single one-goal game, and have rarely required the 28-year-old Price to be his shutdown self. They haven't even yet gotten much from Semin and Tomas Fleischmann, their two big summer additions.
So what's changed? Not a darn thing, says Michel Therrien.
"We're a different team than we were three years ago, but I would say 95 per cent of the things we do are the same. We're preaching the same," Therrien told reporters after Monday's practice. "We added some players that really help. There's good chemistry with the lines. We've got depth defensively. [There's] maturity of players about how we play, maturity of players understanding the game. It's all part of that process."
It's slightly worrying, as TSN's Frank Seravalli points out, that so many Habs are playing well above their career bests. This is a team primed for regression, though regression from "undefeated" can still be "very, very good." Another encouraging sign for the Canadiens is that their high PDO (save percentage plus shooting percentage, typically interpreted as a measure of luck) owes itself largely to Price's excellent numbers. That seems more sustainable than if the popgun Habs were suddenly shooting like the Montreal teams of the late '70s.
It's so, so early in the season. It's foolish or worse to make predictions. But once again the NHL looks wide open, and the Canadiens, through two weeks, are very clearly the best of the bunch. There's just one accomplishment that's eluded Price, and this year feels like it'll be one of the best chances he'll get.