The St. Louis Cardinals scored six runs in the seventh inning Sunday as they hammered the Pittsburgh Pirates, 10-4.

Redbirds first baseman Matt Carpenter turned the game in the sixth inning with a three-run blast that turned a 2-1 deficit into a 4-2 lead. It was Carpenter's 21st homer of the season. In the next frame, the Cardinals picked apart Pittsburgh's bullpen.
Pirates reliever Juan Nicasio didn't record an out in his appearance as he allowed three earned runs. Wade LeBlanc took his place after the first earned run, an RBI single by Stephen Piscotty, but Jung Ho Kang's error extended the inning. Randal Grichuk, Matt Adams, and Carpenter all had RBIs, although two of LeBlanc's three runs were unearned.
Cardinals manager Mike Matheny looked towards the future. From the St. Louis Post-Dispatch:
"I want to get to the postseason. I wanted to get to the postseason and take our shot," Matheny said in his office while players packed and taped boxes in the clubhouse. "Is this better than going to the World Series and losing to Boston? The answer is no. That was special. I still have that unbelievable desire to win the last game — and have it be the last game of the postseason. We can get better. To the point that I felt we took care of what we needed to take care of there is a sense of satisfaction. We got called to the carpet and we answered.
"It wasn't the ending we wanted."
Despite the impressive victory, the Cardinals finished just short of the playoffs, because the San Francisco Giants, who merely had to win to clinch the second wild-card spot, beat the Los Angeles Dodgers.
G/O Media may get a commission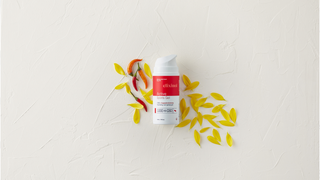 St. Louis finished the 2016 season with an 86-76 record—their worst since 2007—and a 38-43 record at home. There's always next year!
Thank you, Harrison.