After Antonio Gates spoke out of class and revealed that his quarterback has been dealing with a "severe rib injury," the Chargers closed ranks. Rivers said he was fine. His coach said he wasn't injured. Gates claimed he had been misquoted. Then, yesterday, Rivers showed up on the injury report with a "chest injury." Hmmm.
Up until a month ago, Rivers was having a wonderful, MVP-caliber season, pairing 15 TDs with just three interceptions and pacing the Chargers to a 5-1 record. But over the last four games, San Diego is 1-3 and Rivers has been bad, getting picked six times and averaging fewer than 200 yards per game.
What could have possibly changed a month ago? After Sunday's 13-6 win over the woeful raiders, Gates went to bat for Rivers's toughness. "For those who don't know," Gates said, "he's been dealing with a rib injury, a very severe rib injury, so he's been toughing it out these last three or four weeks." HMMMMM.
Nothing to see here, the Chargers insisted on Monday. Rivers declared he is "no more banged up than other quarterback in the league." Head coach Mike McCoy, in words that just dare you to parse them, stated that Rivers "has not been getting treatment for a rib injury." Gates claimed "some things I had said were taken out of context."
If Rivers's ribs are injured (they totally are), it's clear why the Chargers would want to keep that news in-house—the same reason NFL coaches wish they could take a page from the NHL and list things as "upper-body injuries." Opposing defenders are going to put a little extra oomph into their tackles of Rivers, drop a little extra weight on him and see if they can't turn up his discomfort. Even more than that, it's valuable to a defense to know the QB they're facing has a purely physical reason to want get rid of the ball under pressure.
G/O Media may get a commission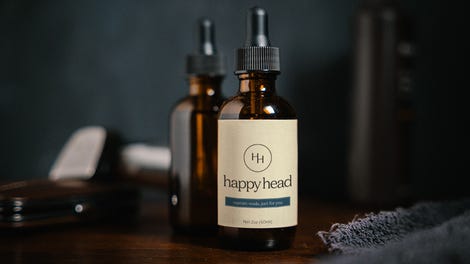 So, even after ending up on the injury report, Rivers wants to assure anyone paying attention that it's no big deal, no reason the Rams should target his trunk on Sunday. From Chargers.com, which made some very interesting choices in clarification (the stuff in the brackets that Rivers didn't actually say, but the reporter assumes he meant):
"I feel good," he said. "Shoot, it's part of playing this position [to] get banged up here and there. I feel as good as I could ask to feel at this point in the season. If we told you every knick and knack we ever had, it'd be a long list and things you wouldn't care to hear about. It wouldn't be worth reporting that, for sure. It's not at all [something I've been dealing with for a while]. Mainly close to that last hit in the game I got caught landing on the football. It's nothing that's going to linger or cause me to miss any time on the practice field [or in the game]."
Anyway, if you happen to run into Philip Rivers over the next few weeks, and you're an old buddy who hasn't seen him in a while, just don't hug him too hard, OK?