After sitting at .500 two months into the season, Cleveland baseball might be back to where we expected at the start of 2017. In the midst of a six-game winning streak, the bats are absurdly hot, the pitching is strong, and once again this team is the clear favorite to win the AL Central.
Just last week, the Indians' record was a meek 31-31, with a respectable run differential but inconsistent play on the field. Andrew Miller, in particular, had given up game-changing home runs on back-to-back days against the Dodgers, symbolizing surprising weakness for a squad that appeared to be even stronger than the one that took home the AL Pennant last year.
But since the second Miller loss on June 14, Cleveland has gone undefeated in six straight games, scoring a total of 52 runs to their opponents' 13. The most impactful of these wins was a four-game road sweep of the Minnesota Twins, who have fallen off of late despite being the Indians' nearest AL Central challenger. Cleveland now holds a 2.5 game lead in the division, and they boast a run differential of +50 compared with the Twins' -44.
Corey Kluber, who missed the month of May with a back injury, has returned and immediately reasserted himself as the team's ace. On Monday, Kluber pitched an incredible complete game shutout, featuring 11 strikeouts, only three hits and zero walks. Option number two, Carlos "Cookie" Carrasco, is on pace for a career-best year, and Miller, in his two scoreless appearances against Minnesota, seemed to indicate that perhaps he just needed a slightly lighter workload to continue his stellar season.
But where the Indians are most exciting is at the plate. Francisco Lindor is an easy-to-love up-and-coming superstar with deceptive power for his size (even if his average has slumped to .250 in the opening months of this campaign), but he may not even be a top-five hitter in this stacked batting order. Young infielder Jose Ramirez continues to improve, hitting for both average and homers as he enjoys a 1.137 OPS in June. And Lonnie Chisenhall, despite injuries, has seen a huge uptick in his longball ability. His 10 HRs are already almost as many as his career high of 13.
G/O Media may get a commission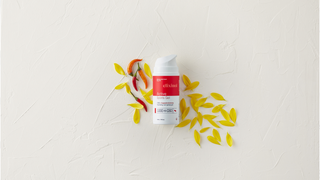 Meanwhile, multiple players who weren't around in 2016 have boosted the Indians. The Edwin Encarnacion signing has delivered as promised, as the veteran slugger leads the team with 16 dingers. Michael Brantley, back from a lost season, has been another reliably consistent hitter, and rookie Bradley Zimmer has even gotten off to a hot start, posting an .870 OPS since debuting in May.
A World Series win often takes as much luck as it does talent, but wow, these Indians have a lot of talent. They continue their series in Baltimore this week before returning to Ohio for more games against the Twins, where they could turn their slight lead into a commanding one. In a weak AL Central, a few more wins could put Cleveland in a position to coast all the way to October.