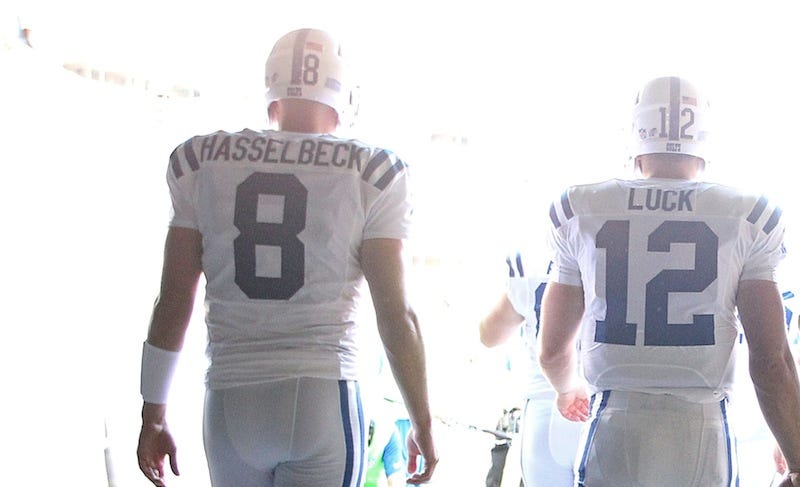 The Colts have got to be cursing the NFL schedule makers for sticking them with the Thursday night game this week, because if there was ever a team that needed a few more days to rest up, it's this one.
Franchise quarterback Andrew Luck, who missed last week's game with a shoulder injury—the injury has been reported as a partial separation, but the Colts have denied that—has apparently not made enough progress this week to be a viable starting option. ESPN's Adam Schefter reports that Luck is a no-go:
But hey, Hasselbeck played pretty well against the Jags last week, and at least he's healthy. Things could be worse—
Oh. Tonight's game is going to be unwatchable.