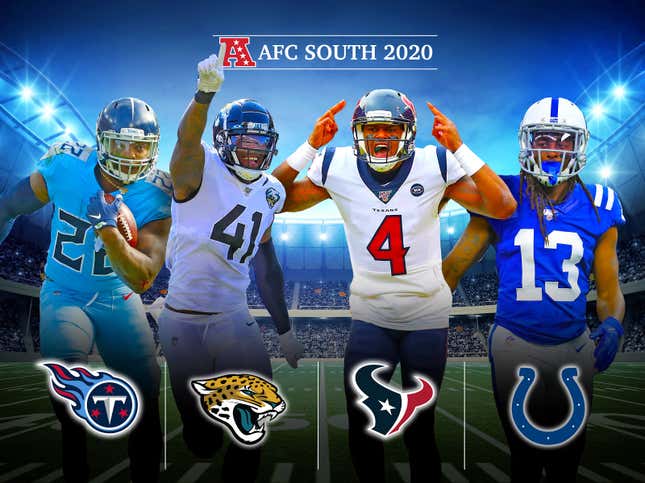 The AFC South likely will not be a division at the top of most people's radars to start the year.

With Phillip Rivers leaving Southern California to join the Colts, and DeShaun Watson trying to make due with a depleted Houston receiving corps, this division on the surface is … not that exciting.
However, the run by the Tennessee Titans into the AFC Championship Game surprised many people this past season and followed the Jags' shocking run to that same game in 2018. The Texans' disappointing end to their season was bewildering in its own right. One takeaway from this division is any one of these teams could surprise you, and will in some good — and probably lotsa bad — ways.