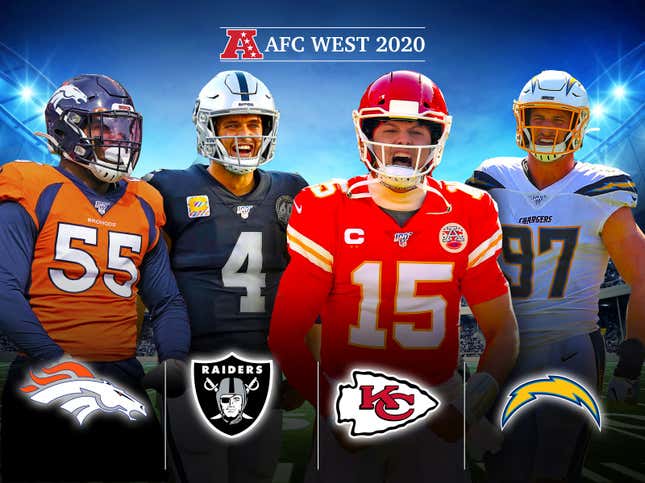 For many football fans, the AFC West standings are already a foregone conclusion.
The reigning Super Bowl Champion Kansas City Chiefs highlight the division and will likely be a dominant force again on their way to capturing another divisional title.
However, the Broncos and Raiders show the potential to disrupt the status quo. And the Chargers will also present some very interesting storylines throughout the 2020 season.
Don't overlook this division simply because of the Chiefs. As many football fans know, a whole lot can change in the NFL in one year.