Throughout Deadspin's five-year (and counting) history, the bulk of our stories have come from various news items, reader tips, and sources. Our best, most reliable sources become members of what we like to call "The Deadspin Gold Club."
Right now, I count 12 active members, including popular media personalities, current (and former) professional athletes, and executive types. In exchange for their consistent dispensing of useful and accurate information, they become, in some ways, privileged figures in the Deadspin universe. And since the site is growing, it's time to extend the opportunity to others.
Here's what Deadspin Gold Clubbers get:
* Any tips or gossip related to them (or their friends) will be shared with them first before they hit the site in any full-blown capacity. For example, if we receive a photo of a Gold Club member (or acquaintance) drunk in a bar, or maybe an accusation of office rumpy-pumpy or of noteworthy drug use or something worse, he or she will be informed and will have the opportunity to respond, and in some cases the item will be dropped altogether. (Likewise, if a scurrilous item is picked up by another publication, Gold Club members will be granted a platform on our site to tell their side.)
You'd be amazed at how much peace of mind can be gained from just knowing about potentially embarrassing items before shit goes kaplooey on the internet.
* On occasion, certain Gold Club members will be tipped off with information that could give them a jump-start on the competition. We know how frustrating it is for media members to play catch-up on stories they're taught to ignore unless there's a "legit" angle that could possibly be weaved into their publication/broadcast. You get to make that choice. Not your editor.
G/O Media may get a commission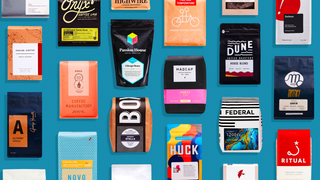 Get $25 free
Trade Coffee - National Coffee Day
* For out-of-towners making a pit-stop in Manhattan: Free food and drink at Deadspin's official treehouse, Chinese Fantastico, located in the historic Lower East Side, where members can dine on icy trays of geoduck and get sloshed on Liquid Cocaine shots until dawn.
All potential Gold Club applications should be submitted to me, A.J. Daulerio, via adaulerio@gmail.com. Subject: Gold Club.
What's stopping you? Act now.
****
Thanks for your continued support of Deadspin. Sleeplessness is overrated.