Really, Brian Lewis of the New York Post? This is an actual sentence that ran in a newspaper story after, say, 2004, and not something Tim McCarver said on air? OK:
After 18 seasons, a dozen All-Star berths, five World Series rings and enough money to buy a small country, Derek Jeter still leads with his hustle and his heart.
Oh, wait, this is another sentence in that story:
The ever-alert Jeter not only ran hard right out of the box, but dug for second and dove in head first.
And this one too, although this is really two sentences!
"Huge play,'' said manager Joe Girardi. "Great hustle.''
Same with this one:
"He hustled [yesterday] a couple times. He got down the line for the first base hit that he got. He looked like a track star going across first base there stretching out, and then just a great hustle play,'' said starting pitcher Andy Pettitte.
G/O Media may get a commission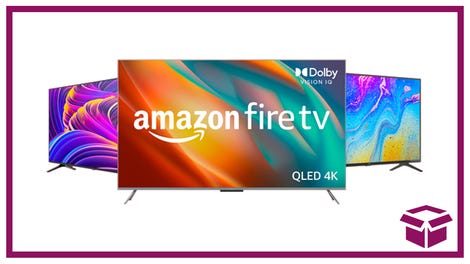 Ooh. stunning.
New Amazon Fire TVs
Here is what Yankees designated hitter Derek Jeter did in yesterday's eighth inning. He hit a slow roller to Mets shortstop Omar Quintanilla, who booted that ball. Jeter hustled and made it to second. (It should have been scored an error but was instead called a single and an error.) It didn't make MLB's official highlights package, and it wasn't even the inning's most important play—that was Mark Teixeira's single. Yankees designated hitter Derek Jeter did not get a ball out of the infield yesterday. If not for hustle, he'd have been no more valuable than Jason Bay. Instead, he wound up, oh, the game's eighth most valuable hitter by WPA. So this article's reason for existing eludes me. Like the occasional slow roller to short, really. But in New York, I guess that's a hit.
Jeter's 'hustle' play sparked Yankees' rally [NY Post]