I've re-written this sentence four times since I originally started this post, and I can't even remember what it was originally going to be about. Anyway, The end of the first period of Game 7 between the Kings and Blackhawks was bananas. With goals from Toews and Saad, Chicago jumped out to an early 2-0 lead and it looked like they might just coast for the rest of the game. Then pucks started flying in like crazy, from all over the place.
First Los Angeles cut into the lead with the mid-air swatting goal you see above with about 3:30 left in the period. It was reviewed and upheld, but, whatever, a 2-1 lead going into the first intermission, you'll take that if you're Chicago.
Slow down. Less than a minute later, Justin Williams then tied it with his seventh Game-7 goal, an NHL record. It was another goal that didn't seem to be shot so much as it just tumbled into the goal.
At this point, LA is feeling good and Chicago is reeling going into intermi—
G/O Media may get a commission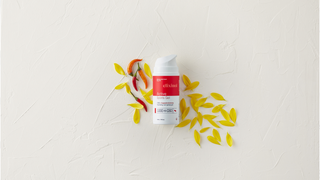 Jesus! 12 seconds later Chicago took back the lead on another less-than-sexy goal. We're sitting at 3-2 with two periods left before we have a Stanley Cup match-up.
[NBC]