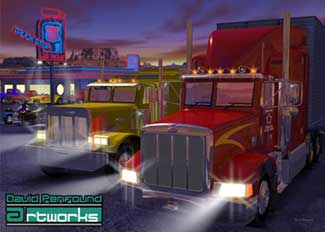 It is important that, in life, one have humanitarian instincts. But it is far more important that one has a place to show and pick up stimulants at 3:30 in the morning. Yep: There's a bowl game named after a truck stop. It's the Roady's Humanitarian Bowl.


"Roady's is a great fit," said Milford Terrell, chairman of the Humanitarian Bowl. "They are a local company that brings great energy and enthusiasm for our bowl and a geographic footprint that mirrors that of the ACC and WAC."
Formerly, the bowl had been known as the "Crucial.com Bowl," so this is a decided improvement. But "Roady's" has to be the worst name for a chain of truck stops we've ever heard.