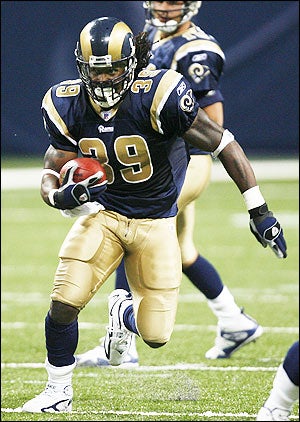 During yesterday's story about Rams running back Steven Jackson and his messy colon cleanse, I questioned the potential fantasy football impact such a procedure would have on the top five running back. Thankfully, some of the wise men from Yahoo!'s Fantasy Football think tank decided it was worthy of a discussion. Please enjoy this "exclusive analysis" from Brad Evans, Andy Behrens, and Brandon Funston.


Brad Evans:
So many different angles to go with this, but here's my take:
Jackson's bowel flush lends a whole new meaning to being "light on your feet." That kind of dedication must be rewarded. Based on his intestinal fart-itude, Jackson supplants Brian Westbrook as the Noise's third-best overall pick this year in standard drafts. Where's your colon at, Tom Brady?


Brandon Funston:
An "oil change" can only be good for the system, and it's nice to know that S-Jax is willing to take one for the team. But I have to question the timing. The season is still more than two months away. It's seems like a late August, early September cleansing would have a more impactful carry over into the season. Unless he's willing to step up to the mic again in a couple months, I see his value as unchanged.


Andy Behrens:
First of all, I don't speak for the Big Board. Only Brandon does.
But if I did, I'd have to wonder how significant the poop-letting was. Was it two pounds? Three? Eight? The guy's listed at 231 lbs., and we might feel differently if he slips to 223. That seems a little light.
Advantage, Westbrook.