Flea truly is our nation's greatest crusader for social justice. The Red Hot Chili Peppers bassist donned a homemade "Free Shabazz Muhammad" shirt while playing the national anthem Friday, and now it's a full-fledged movement. The other three members of UCLA's freshmen class wore their own "Free Shabazz" shirts during warmups yesterday, and the crowd was filled with them.
And still, no one knows when Muhammad will be able to play.
Muhammad was declared ineligible by the NCAA on Friday for unofficial recruiting trips he took to North Carolina and Duke. Those trips were paid for by Ben Lincoln, a North Carolina-based financial planner and brother of Muhammad's high school assistant coach. At issue is whether Lincoln qualifies as having a pre-existing family relationship.
(We'll set aside the absurdity of covering the cost of recruiting trips being illegal at all. Muhammad, who's not going to earn any sort of compensation until he leaves college, is expected to pay his own way from Las Vegas to multiple East Coast destinations, all trying to woo him for their own bottom lines? Mentally replace the word "recruit" with "free agent," and see if that changes your outlook.)
What's extra-weird is that Muhammad is being punished for trips that didn't amount to a commitment, and UCLA is being punished for things that didn't involve the school at all. There are two big questions that the NCAA has yet to answer: Why was this a violation when both UNC and Duke told Muhammad it would be allowed? And how long is he going to be out for?
G/O Media may get a commission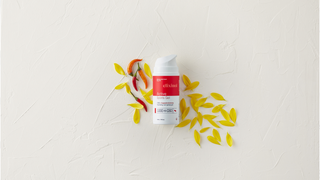 Muhammad's family released a statement yesterday blasting the NCAA for waiting until hours before tip-off to declare him ineligible. And even now, he hasn't been told what specific bylaws have been violated, nor the length of his suspension. Until that comes down, UCLA can't appeal. Another fine mess.