When this season began just four short months ago, all we heard was freshman-this, and freshman-that. Freshmen were supposed to carry several teams to the promised land. Some of them actually have performed at a level that justified the hype. Others started strong and then faded a bit down the stretch. Yet a third batch flew beneath our radar for one reason or another. The following list tracks fifteen freshmen and their places on that continuum.
They Are Who We Thought They Were
• Michael Beasley, Kansas State: A beast without remorse from wire to wire. Beasley's 26 double-doubles smashed the freshman record set by Syracuse's Carmelo Anthony.
• Eric Gordon, Indiana: Only failed to score in double figures in two games, due to injury. Succeeded despite scandal-marred ousting of his head coach.
• Kevin Love, UCLA: Doubled up on points in ever contest his team played, and threw in nineteen double-digit rebounding performances to boot. Succeeded despite dubious facial hair.
• Derrick Rose, Memphis: Led his team to a 30-1 season and showed no signs of jitters as a newbie floor general. While not relied on to score every night, he averaged 4.5 assists per game, dropping 12 on Austin Peay and 11 on UAB in the final game of the Tigers' regular season.
• Jonny Flynn, Syracuse: As his teammates dropped like one-dimensional characters in a World War II movie, Flynn stayed steady. A capable scorer, it was his skill as a setup man that astounded. A campus legend from the moment he set foot on the private campus, Flynn has earned his accolades during a tough season.
• Honorable Mention: O.J. Mayo (USC), Jerryd Bayless (Arizona).
Hitting the Wall
• Patrick Mills, St. Mary's: The indigenous Australian dazzled insomniacs in the first meeting with Gonzaga, going full-bore all game long and hitting circus shots to keep his team in the lead. Looked mortal later in the season in a loss to Kent State, followed by a two-point ousting against rival San Diego.
• Patrick Patterson, Kentucky: He didn't really hit the wall so much as develop a stress fracture, but the promise of his rookie season is destined to remain undelivered.
• Andrew Ogilvy, Vanderbilt: Another Aussie who may have been worn down by playing away from home for a full year. Ogilvy was putting up 20 point games regularly in the early season, but tends to have off nights in conference play, such as his four points vs. then-No. 1 Tennessee.
• DeAndre Jordan, Texas A&M: Much like his team, the seven-footer looks great for stretches, then mediocre. The Aggies have been shellacked a few times this season, and Jordan was mostly AWOL for every one.
• Robbie Hummel, Purdue: It kind of pains me to put Hummel here, because he was such a pleasant surprise for the Boilermakers. But the numbers don't lie - Hummel is not consistent in any category. Yet.
• Honorable (?) Mention: Kyle Singler (Duke), Kosta Koufos (Ohio State)
G/O Media may get a commission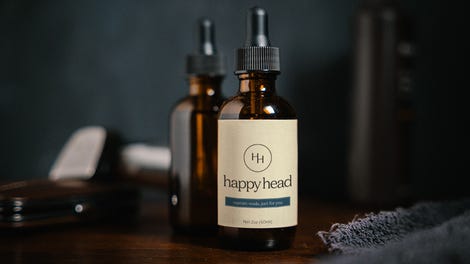 Hidden Under a Bushel
• James Harden, Arizona State: A little buzz has started to surround Harden as his team has clawed and fought to stay on the NCAA bubble, but for the most part, he has been overshadowed by Love, Mayo, and Bayless in the Pac-10.
• Manny Harris, Michigan: Putting in good work on a bad team. His sweet all-around game has been obscured as the Wolverines struggled to adapt to a new system, but with a little help next year, watch out for Manny.
• Chris Warren, Ole Miss: Another guy who is just as happy to give the ball away to a hot-shooting teammate as he is to keep it for himself. His name recognition has tumbled due to his team's inconsistency.
• Jeff Teague, Wake Forest: Actually got stronger as the season went on, finding his place on a team that was reeling from the loss of coach Skip Prosser. Finished the season with three straight 20+ point games.
• Nick Calathes, Florida: This Baby Gator seems to have the skills to work within Billy Donovan's system, and even kind of resembles his head coach. Could blossom next year when the team grows up a bit.
• Honorable Mention: Matt Howard (Butler), Blake Griffin (Oklahoma)
I couldn't find a category that made sense for Alex Legion. Should he ever complete a season, I'll let you know. (Ed. Note: Next year, baby!)
Top 25 Action
North Carolina 76-Duke 68. They've split the season series; will they meet Sunday?
UCLA 81-Cal 80. Unusual wins are still wins. I'm sure they'd prefer blowouts.
Memphis 94-UAB 56. Tigers crush their nearest C-USA rival. Tournament should blow.
Tennessee 89-South Carolina 56. Pearl says goodbye to Odom the only way he knows.
Kansas 72-Texas A&M 55. Jayhawks very good at dominating in boring fashion.
Stanford 64-USC 77. Mayo's year not as planned. Will he stay?
Wisconsin 65-Northwestern 52. Badgers take Big Ten one week after I gave it to them.
Texas 62-Okie State 57. Sharing a Big 12 title is like kissing Bevo.
G'Town 55-Louisville 52. Hoyas rolling back to the Final Four?
Xavier 86-Richmond 61. Musketeers take of shoes and kill Spiders.
Butler 66-Illinois-Chicago 50. Bulldogs had the Green light.
UConn 96-Cincy 51. No Bearcats broke the double-digit barrier in this game.
Purdue 72-Michigan 58. UM fans made a Belein for the exits.
Vanderbilt 73-Alabama 78. Riley romps in OT.
Notre Dame 67-USF 60. Irish have outfits all picked out for St. Patty's Day.
Indiana 64-Penn State 68. Gosh, if he keeps winning, will JoePa ever retire?
Michigan State 54-Ohio State 63. Jamar Butler deserves a Buckeye sticker.
Drake 79-Illinois State 49. Bulldogs go dancing, Redbirds not damn likely.
Gonzaga 52-Santa Clara 48. Zags in WCC final, awaiting St. Mary's?
Marquette 72-Syracuse 87. Orange are Marycuse's better half this weekend.
Washington State 76-Washington 73. Cougs need 2OT to quash the purple.
BYU 61-TCU 54. Verily dids't Brigham Young win. And there was much rejoicing.
Mississippi State 84-LSU 75. Charles Rhodes racks up another double-double.
The Judges Will Allow It Just This Once
William & Mary students threw down the barriers that caged them and stormed merrily onto the floor at the Richmond Coliseum on Sunday. Problem is, their team hasn't won an NCAA bid, yet. However, in ending an epic streak of CAA futility by defeating No. 1 seed VCU to make the final game, the Tribe may have earned this moment of joy. We still feel that the basketball gods may punish them with a loss to tourney-savvy George Mason tonight, but we're not laying odds on it.
Tonight's Big Games
Davidson (25-6) vs. Elon (14-18): Southern Conference Championship.
William & Mary (17-15) vs. George Mason (22-10): Colonial Athletic Association Championship.
Gonzaga (25-6) vs. San Diego (20-13).: West Coast Conference Championship.
Siena (21-10) vs. Rider (23-9): Metro Atlantic Athletic Conference Championship.
In The Dance: Cornell (Ivy), Winthrop (Big South), Belmont (Atlantic Sun), Austin Peay (Ohio Valley), Drake (Missouri Valley).
Eric Angevine writes about college basketball at Storming the Floor and CAAZone. He can be reached at stormingthefloor@gmail.com.