If you're a regular reader of feature journalism on the internet, you have encountered what we at Deadspin sometimes refer to as the "Snow Fall" treatment, after the famous New York Times story that launched the phenomenon. This is when a publisher packages a (typically lengthy) feature story with fancy hanging graphics and elaborate multimedia presentation, either (in a charitable reading) to supplement and enhance the story or (in a less charitable reading) to dress it as Serious Prestige Journalism so that smarmy media types will know to tweet a link to the story with "Wow, fabulous reporting by [whoever]" without even having to bother reading it first, or ever.

Publishers have been flirting with the absurd logical endpoint of this trend for a couple years now—just as an example, SB Nation's "Best of SB Nation Longform" compilation page is, itself, presented in Snow Fall format—but today I believe we have reached it. For today, ESPN gave the Snow Fall treatment to a 790-word blog (with two authors!) about a stray dog that reads like a book report turned in late by a seventh-grader. My friends, I give you: "Arthur," either the dumbest or the best thing I have read in many months, or both.
You know those biographies of historically important people that are written for, like, 10-year-olds? All those flat, simple sentences, compressing time and human drama into blunt declaration: "Dr. King went to jail for protesting in Birmingham. He was treated very harshly in jail. While in jail, he wrote a famous letter about nonviolent resistance. Later he was released." Speaking of which, here is a passage from "Arthur":
More than a day later, the dog had a team, and a name: Arthur.

By Day 5, all were weak and tired, including Arthur.
Hmm, what was that like? Did the dog chill with the adventure-race team when they stopped to rest? Did his presence put a strain on their limited resources? Did he chow down on all their Swedish meatballs? Did they slow down to treat the gaping wound on his back? Who knows? Who can know? No one who reads "Arthur," that's for damn sure!
G/O Media may get a commission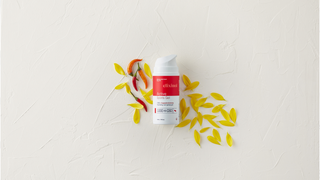 The whole thing reads like that. It's the touching story of a starving, badly wounded stray dog that faithfully followed some Swedes for several hundred miles through the wilds of Ecuador because one of them was nice to it, only minus all of that. I love it so goddamn much.
Arthur's road appeared to end along the banks of the Cojimies River. In one of the final stages of the race, his team prepared for a 34-mile, 14-hour passage along the water, kayaking its way toward the finish.

[GIANT PHOTO OF DOG LAYING ON GROUND]

"... And then we pushed away, I was looking at him and started to paddle. And then I heard ... splash!" — [Mikael] Lindnord

[GIANT PHOTO OF DOG SWIMMING BESIDE KAYAK]

"Arthur had jumped into the water. He came swimming after us." — Staffan Björklund, team member

[GIANT PHOTO OF DOG SITTING IN KAYAK]

"It was so clear, he was a part of us. … There was something bigger in taking care of this dog than winning." — Björklund

[GIANT PHOTO OF SMILING SWEDES WITH DOG]

[LITERALLY NOTHING ABOUT WHAT HAPPENED DURING THE 34-MILE KAYAK TRIP THAT NOW UNEXPECTEDLY INCLUDED AN INJURED STRAY DOG STOWAWAY]

On Day 6, Arthur followed his team across the finish line. Team Peak Performance finished 12th out of 54 teams in the race.
So, like, were they actually planning on just leaving him there along the riverbank, to starve to death, before he jumped in the water to follow them? Were all the Swedes equally cool with hoisting a smelly stray dog into their kayak for a 34-mile trip? Alas, "Arthur" does not contain the answers to these questions. It only has 790 words, after all.
But it has plenty of room for a sappy lead!
Yes, it's a dog story. So it's understandable if you roll your eyes and shrug your shoulders. If you react, as you might, to the images that run across your mind, bounding and unleashed. You know the images: Puppies frolicking in grass fields or retrievers leaping into summer lakes or collies chasing after Frisbees in the park.

Awww …

Yes, it's a dog story. But this story doesn't fit those pictures, unless the settings you imagine are the dense and swallowing Amazon jungle or the dusty streets of Quito, Ecuador, or a village 300 miles south of the Arctic Circle.

As with many stories about animals and humans, it's informed by a bond — ancient as the place where it first formed, and new as the ways it was preserved and protected.

It's a dog story — a dog that joined a race, and outpaced death, to find a new life.
Yes, one of the paragraphs in "Arthur" reads, in its entirety, "Aww." Is that your favorite paragraph, you're wondering. Close! But no. Here is my favorite paragraph:

The race was over. The journey was just beginning.
There are only three paragraphs after that one. Give this stupid dog article all the magazine awards.
[ESPN]