The Golden Knights chalked up their Game 1 loss to effort. "They outworked us," coach Gerard Gallant said. "We have to compete harder. We got to battle harder." It's the sort of thing a coach says all the time, but it's also just about the only thing a team can try to change when they're up against the most talented team in the league, as I think Winnipeg is.

Well, last night, Vegas worked. In their 3-1 Game 2 victory, the forechecking was there, the finishing was there, and most importantly, the Golden Knights' top line, so outmatched in Game 1, won its battle with the Jets' playmakers.
"That line was incredible," defenseman Nate Schmidt said. "We had a really good team win tonight, but some guys really elevated their game to another level."
On Saturday, Winnipeg's high-powered line of Kyle Connor, Mark Scheifele, and Blake Wheeler looked near-unstoppable, with Scheifele and Wheeler tallying five points between them. (Jonathan Marchessault admitted the line had done too much watching and not enough backchecking.) Vegas's top trio, Marchessault, William Karlsson, and Reilly Smith, got their own points, but after the game was out of reach. And merely trading blows just plays into Winnipeg's hands; the Jets would be thrilled to neutralize Vegas's top line and let their forward depth carry the series.
But on Monday, the Karlsson line clearly won the day, with Marchessault scoring twice and Smith earning the primary assist on both. "Two pretty goals," Gallant described them, "but it was the result of hard work."
G/O Media may get a commission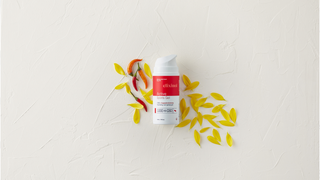 Let's look at Marchessault's first. It came as Connor tried to carry the puck out of his zone after a VGK turnover. He was met with far more aggressive Knights defending than he'd seen in Game 1, Schmidt stepping up to challenge the puck and Smith harassing him from behind. Without help (the Jets were trying to change), Connor couldn't do anything but cough up the puck, and with the change now actually happening, Smith was able to chip it in to Marchessault, who had more than enough time and space to finish with a backhand.
Smith gave credit to the defense for tightening up the ice on plays like this. "Our defense did a great job of turning our forecheck into a five-man unit," he said. "Being able to close gaps really slowed down their pace."
Schmidt, who got the sequence going by aggressively contesting the neutral zone, said the difference between the first two games was how VGK was able to nullify the Scheifele line. He wasn't talking about this play specifically, but he might've been.
"I just tried to move my feet and stay with him and [Brayden McNabb] was a big help," said Schmidt, who played a team-high 23:17 Monday. "You're not going to shut down Scheifele by yourself. He's too big and fast.

"I thought we did a better job in just managing the game (Monday). We tried to attack instead of letting it come to us. You want to play against great players and leave your mark on the game and I thought we did that."
I do find it interesting how the Knights, who made their bones all season on speed, succeeded last night by slowing things down. Maybe it's just what they have to do against these Jets—it worked for Nashville at times in their series. Or maybe with the series heading to Vegas, where they'll have the last change, VGK will look for more of a track meet. But the most important thing is and should continue to be trying to shut down that Connor-Scheifele-Wheeler line, no matter how they have to do it. Whatever works, Gallant might say, as long as they work.