Despite the 104-90 victory, the Warriors didn't make it easy on themselves. They shot only 41%—and a putrid 23% in the first quarter—and never got their three-point shooting on track. Andrew Bogut picked up two early fouls, and Klay Thompson picked up five pretty stupid fouls (and had to go back to the locker room after getting kneed in the head). The beautiful ball movement and three-point shooting was only present in fits and spurts, but tonight fits and spurts was enough.
The Warriors won for the same reasons they have won all season: depth and defense. With Andrew Bogut in foul trouble, Festus Ezeli claimed a near double-double and anchored the paint. Andre Iguodala played one of the best defensive games of his life, and finished with a typical Iguodala line: six points, six assists, four rebounds, and four steals. Shaun Livingston didn't score a single point, yet finished the game with the highest individual plus-minus.
James Harden might be the single best individual performer in the NBA—and he had a number of incredible offensive performances in this series—and he got his ass absolutely handed to him tonight. He went 2-11 and had 13 turnovers, as the Warriors swarmed him all over the court. Since the 1986 playoffs, the most turnovers any player has committed is 10. Harden had 13. That's why the Warriors don't care about Iguodala only scoring six points.
Like the Cavaliers last night, the Warriors were subdued after winning. That's what happens when you march through the playoffs 4-0, 4-2, 4-1. That's what happens when you were the best team in the league during the regular season. The Warriors will go into the NBA Finals in the still sort of unbelievable position—to those of us more accustomed to them being the laughingstock of the league—of being the favorites. It's going to be a hell of a series.
G/O Media may get a commission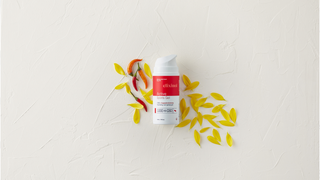 ---
E-mail or gchat the author: kevin.draper@deadspin.com | PGP key + fingerprint