It's the final week of 2012, so we're wrapping the year up the way movie people are supposed to wrap the year up: Lists! Wednesday, we each gave our five worst movies of 2012. Yesterday, we each counted down our No. 6-10 best movies of the year. Today, we finish off with our top fives.
Just to remind: Here are our Nos. 10-6 from yesterday. As we established yesterday, as you read our top 10s know that neither one of us will be reading each other's. This is the first—well, the second, counting yesterday's—blog post that requires spoilers for the people who wrote it.
Here goes.
Grierson
5. It's Such a Beautiful Day, directed by Don Hertzfeldt.
Celebrated independent animator Don Hertzfeldt spent about five years handcrafting this story about an ordinary guy named Bill, whose depressed life takes a turn for the worse when he gets a discouraging diagnosis from his doctor. Consisting of three shorts bound together for an hour-long feature, It's Such a Beautiful Day starts off as a biting, droll riff on the misery of modern life before transforming into an extraordinary, heartbreaking musing on the mysteries of the universe. (Even then, though, it's still remarkably funny.) If you've never heard of this film and are a fan of animation that goes beyond the typical Pixar/Dreamworks template, Hertzfeldt is a guy whose work is definitely worth seeking out.
G/O Media may get a commission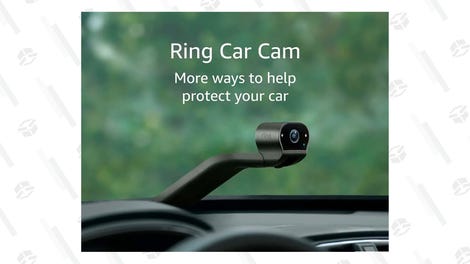 4. Compliance, directed by Craig Zobel. One of the year's most divisive films, Compliance talks honestly about power and obedience, drawing from true stories to craft a nightmare scenario in which a small-town fast-food manager (Ann Dowd) comes to believe that one of her employees (Dreama Walker) has stolen money out of a customer's purse. Writer-director Craig Zobel, working with a top-to-bottom excellent cast, never lets us feel superior to his characters, sincerely asking us to see how we all are guilty of blindly following authority and refusing to help others so as to escape trouble ourselves.
3. The Master, directed by Paul Thomas Anderson. Joaquin Phoenix's incredible, volcanic performance has been so praised that it's easy to overlook the great work that Philip Seymour Hoffman also brings to this wonderfully enigmatic movie. My favorite thing about Hoffman's portrayal of Lancaster Dodd is that it never once asks me to actually believe him as a charismatic leader. What's great about Dodd is that, really, he's not all that persuasive: His pompous patter is bullshit from the beginning, and yet Hoffman makes the guy's steadfast insistence that it's not bullshit weirdly touching. The Master may not be a clear-cut masterpiece like Paul Thomas Anderson's last film, There Will Be Blood, but even if the different parts of his new film don't all seem to quite fit, they seem like they fit if we just think about it hard enough. And I know I sure want to—for years to come.
2. Elena, directed by Andrey Zvyagintsev. In the last 25 years, Woody Allen has made a few dramas about morality in a godless world (Crimes and Misdemeanors, Match Point), but none of them are as bracing as what Russian writer-director Andrey Zvyagintsev brought to bear in Elena. It's a really simple story: A middle-aged housewife named Elena (Nadezhda Markina) is disappointed that her rich, older husband (Andrey Smirnov) won't help support her lazy adult son and his family. What Elena decides to do to fix the situation sets in motion a thought-provoking character study about personal responsibility that offers no easy answers. I've seen the film twice now, and I'm never quite sure who we're supposed to root for, which is entirely the point.
1. The Turin Horse, directed by Bela Tarr and Agnes Hranitzky. The problem with raving about The Turin Horse, Hungarian director Bela Tarr's purported final film, is that there's no way to do it without making it sound bleak, long and depressing. Well, you know what it? It is bleak, long and depressing—that's sorta the point of the film, which closely studies the lonely ordeal of an aging father and his daughter as they try to survive on their farm in the middle of nowhere. But once you submit to Tarr's slow, meticulous rhythms, The Turin Horse has an apocalyptic intensity to it that's frightening in its simplicity. (This is a movie whose principal villain is the wind.) Defiantly bare-bones and mysterious, this movie weaves a spell so powerful that you feel like it will suffocate you. That might still be a better fate than awaits these two characters.
Leitch
5. Amour, directed by Michael Haneke.
Haneke has made his name with obnoxiously cynical (if undeniably effective) dark comedies about human suffering, but here, he strips all his techniques bare in an attempt to quantify true human suffering: As Grierson said, it's a story about how death waits for no one. Even the just. Especially the just. The aged couple of Amour loves one another and truly displays what "better or worse" really means, but it's up to you to decide whether or not Haneke finds the "love" of his title ironic or not. I'm still not sure the subplot with the daughter quite works, but this is as gripping, and brutal, and sad, as movies get.
4. The Avengers, directed by Joss Whedon.
Turning away from the majestic-but-sometimes-oppressive darkness of the Nolan Superhero Movie, director Joss Whedon brightens things up in perhaps the most grand, deliriously entertaining fan service vehicle imaginable. Whedon obviously loves this sprawling collection of comic-book heroes and, more important, understands them: He gets in a way no other comic-book-film director has why fans love them, and why it's so much fun to throw them in a bowl and mix. His television background is perfect here, basically turning this into to the biggest-budgeted, eye-poppingest episode of Cheers or Friends ever made. (Superfriends?) Whedon's giddiness is infectious: This was the most purely entertaining movie I saw all year. I'm telling you: The top young filmmakers in 20 years are going to talk about this the way we talk about Star Wars. (Original review here.)
3. Lincoln, directed by Steven Spielberg.
I think what I love most about Lincoln is how much Steven Spielberg trusts Tony Kushner's script: I don't ever remember this much talking in a Spielberg film before. Kushner studiously outlines the story—Lincoln's relentless push to pass the 13th Amendment—and Spielberg makes sure the movie always keeps moving; the man's inherent, almost subconscious need to entertaining keeps bubbling up in every scene. The movie's funnier and breezier than you think it'll be, but, like its protagonist, it never wavers from its fundamental premise: This was a man who did whatever he could to change history. It's anchored of course by Daniel Day-Lewis' revolutionary performance, giving us a Lincoln who feels both familiar and breathtakingly new. They've made hundreds of Lincoln movies, but this'll be the one that lasts. (Original review here.)
2. Oslo August 31st, directed by Joachim Trier.
His name is Anders, he's in his mid-30s, and he's spent most of his life as a drug addict. After a year in a rehab facility, he's released for one day to go on a job interview, but he spends it, instead, wandering around his city, visiting old friends who have moved on and only know him as an addict, struggling with his urges and the pain he's caused and occasionally pausing to try to commit suicide. Anders, basically, has blinked and noticed that he's lost more than a decade of his life, and realizes, with the weariness of someone smart enough to know what he's truly lost, that starting over is going to be impossible. Then again: As he looks around to his old associates, it's not like their lives have turned out all that great. Sad, but wise, and clear-eyed about what it means to drift through life until it's suddenly too late to turn back. I think this might be the great Generation X movie I'd been waiting for.
1. Zero Dark Thirty, directed by Kathryn Bigelow.
One of the great moviegoing experiences of my lifetime. Lost in the polarized, perpetually uninformed debate about whether the movie is For or Against Torture—a movie is not public policy, particularly not this one—is that this is a movie about loss, about the desperate desire to make things right ... even if they never, ever can be. Jessica Chastain's Maya is driven to the point of insanity, but she never loses focus, even when everyone is begging her to move on. The movie keeps pushing, pushing, pushing, tightening and closing in us, until, by the end, we're screaming for some resolution, some justice. It's difficult to imagine how this movie would have ended had real life not interceded with its own finale: It would have been Zodiac in desert camo. But that's not how it turned out, and the half-hour long raid on bin Laden's compound might be the most riveting action sequence I've ever seen. In a great year for movies, this was 2012's crowning achievement. (Original review here.)
Also, to be completist, I ranked my top 25 films of the year. Here they are. There are still a few films I didn't get to (Polisse, The Sessions, Promised Land), but I got the bulk of them, I think.
1. Zero Dark Thirty
2. Oslo August 31st
3. Lincoln
4. The Avengers
5. Amour
6. Looper
7. Killer Joe
8. The Master
9. Moonrise Kingdom
10. Argo
11. Haywire
12. Your Sister's Sister
13. The Kid With a Bike
14. Jeff, Who Lives At Home
15. Cosmopolis
16. Dark Horse
17. Skyfall
18. The Silver Linings Playbook
19. Holy Motors
20. How To Survive a Plague
21. Dredd 3-D
22. 28 Hotel Rooms
23. Take This Waltz
24. Flight
25. The Raid: Redemption
Grierson & Leitch is a regular column about the movies. Follow us on Twitter, @griersonleitch.